Steven Russell Covers 'Rock With You'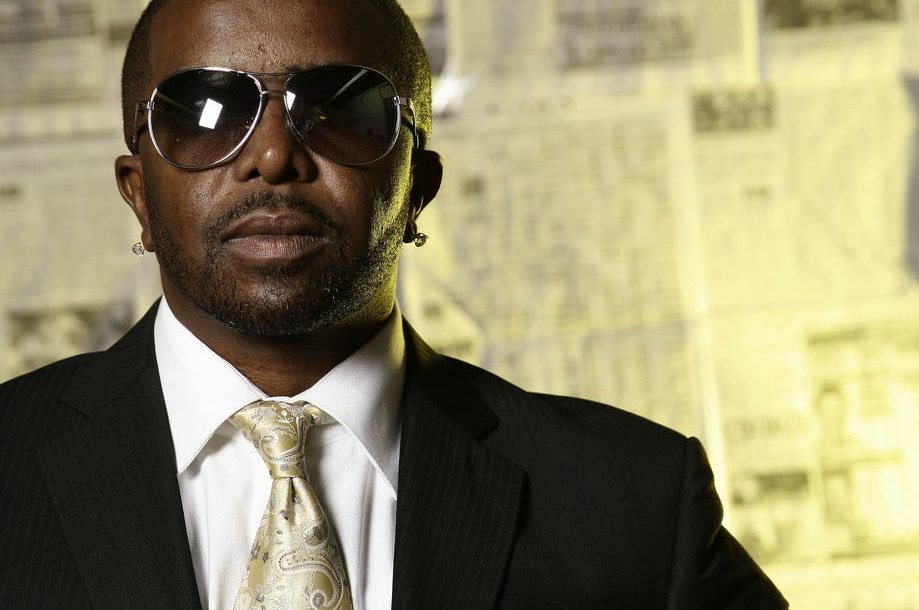 Steven Russell an award winning performer, writer, and producer for some of today's hottest talents and co-lead vocalist of the multi-platinum R&B group sensation TROOP or (Total Respect Of Other People,) has recorded an amazing cover of Michael's 'Rock With You.' Under his own production company, The Motel Media Music, and from his first solo album 'So Random,' which has got to be one of the best covers of one of Michael's greatest songs, after Michael himself.
TROOP's music was everywhere in the late 80's and 90's. When you turned on a radio station you were bound to hear one of their songs. Appearing on legendary shows such as 'Soul Train' and 'The Arsenio Hall Show,' to name just a couple, the group made it "Big Time." In 1989 they even released a cover of The Jackson 5's 'All I Do Is Think Of You' on Atlantic Records, which they took right up to Number One on the US R&B Billboard Charts.
Over the last 25 years working in the music industry, Steven has worked on projects for many artists such as Aretha Franklin, Beyonce, Brian McKnight and Justin Timberlake. He has written and produced hit songs for the likes of Keith Sweat, Mario, B2K, Chris Brown, Tyrese, Monica and Charles Wilson, to name just a few. He contributed three hits to Chris Brown's platinum CD 'Exclusive,' including 'Take You Down,' 'Help Me,' and 'Get At Cha.' In 2009 he was awarded a Grammy for  Jennifer Hudson's 'Invisible,' and co-wrote one of that year's biggest hit songs, Jordin Spark's and Chris Brown's 'No-Air.' In 2012 Steven received a Grammy for Chris Brown's 'Fame.' It doesn't stop there as Steven has also produced music for numerous motion picture soundtracks. Among them are 'Shrek,' Kung Fu Panda, Shark Tale, and all 62 songs on the 'Dream Girls' soundtrack.
He has stated many times that his biggest influence and inspiration to get him where he is now was Michael Jackson. His love for Michael is evident in an interview with 'Soul Train' from 2012. When asked by them on how he started, he replied, "I used to go around Pasadena to Air Force bases when I was like 12 years old, performing Michael Jackson songs."
On the question by 'Soul Train' if he ever got the chance to meet Michael Jackson or work with him, he states,
"Yes, I met Michael Jackson in 2001; It was right after 9/11. I met him on my trip to New York. I was working with the group B2K and I had produced the songs 'Why I Love You' and 'Gots Ta Be.' I was in the office with a good friend of mine who was running the label at the time, and his boss brought Michael Jackson into the room, and I was like 'WHAT?!!!' (laughs). There were four guys in the room at the time and all got quiet like little girls (laughs) when he walked in. He was so petite, so nice, so humble, and not at all walking around all cocky like. I mean this dude is the biggest guy on the planet, and so humble, soft spoken, real cool. I was so happy when I shook his hand. I held his hand for as long as he would let me (laughs). Shoot, that's Mike right there! Michael Jackson was my everything. It was one of the best days of my life!"
Asked what has been the number one highlight in his career so far, he replies that being on tour and rehearsing were highlights and ends that answer to 'Soul Train' with, " Meeting Michael Jackson was the same level as that for me also."
Michael gave TROOP great praise at the time for their 'All I Do Is Think Of You' cover and I am sure that if he was here he would have done the same to Steven's awesome cover of 'Rock With You.' It isn't easy to do a cover of one of Michael's songs, but Steven certainly does it justice.
Listen to Steven Russell's Great cover of Michael's 'Rock With You' here.
Take a look at TROOP'S cover of 'All I Do Is Think Of You' and what got them to Number One here.
For more info on Steven Russell and where you can purchase his cover of 'Rock With You' from his 'So Random' album click here and go to the 'Gallery' and 'Store' tab.
Source: Paula Katsikas & MJWN
Leave a comment