Michael's Car At Auction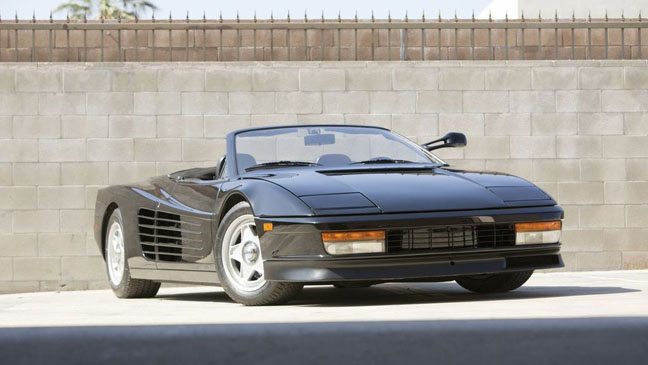 The Hollywood Reporter is covering an auction of vehicles driven, or owned by Hollywood celebrities, including Michael. It takes place on August 1st through to August 3rd in Burbank during the Auctions America sale.
The Auctions America event covers "A pristine collection of cars with a deep and storied Hollywood lineage.
In developing the Burbank auction, we knew that the ties to Hollywood would be a primary focus as people are really interested in the cars of the stars," said Alexander Weaver, car specialist at Auctions America. "Also, Burbank is the epic-enter of car culture, and it's pretty special we're having the auction here."
Of course the star of the show for all Michael's fans will be the custom 1986 Ferrari Testarossa Spider, with an estimate of $100,000 – $125,000, which was used by Michael Jackson in a mid-'80s Pepsi commercial.
Many other stars' cars will be sold, including Steve McQueen's pristine 1967 Rolls-Royce Silver Shadow with an estimate of $75,000 – $100,000, which was driven by him in the original 'The Thomas Crown Affair.'
Jay Leno will be giving commentary during Saturday afternoon's festivities.
Source Hollywood Reporter.com & MJWN
Leave a comment