1998 - 2013: Celebrating 15 Years
Sunday, 26th October 2008
Will Michael Tour Next Year?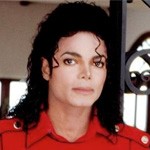 Reports are appearing that Michael has spoken to a fan on his recent shopping trip, and said that he will not be taking up a residency at a Las Vegas Casino, but that he plans a thirty date world tour next year.
Michael added that he wanted to do it for his children, to show them what he does, and take them on the road with him.
Please be aware that there is no official confirmation of a tour at this time but obviously if this changes we will have the information on our web site.
Source: contactmusic.com, gigwise.com & MJWN
Share this article
Leave a comment