Michael's Music Dominance Through The Years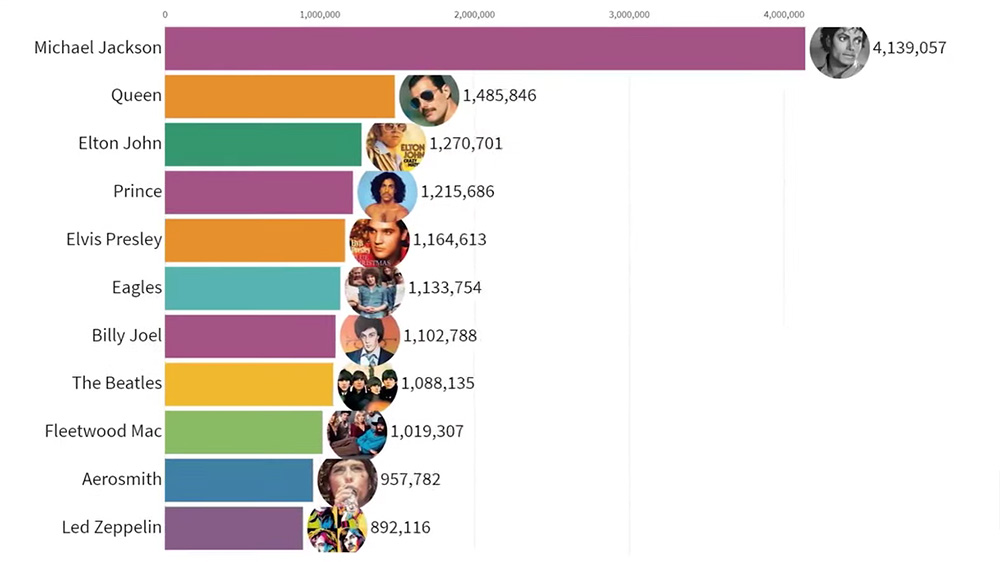 A video has been created to show a timeline history of the most popular music artists from 1969 to 2019 ranked by yearly certified record sales. Numbers are worldwide and adjusted to twelve months trailing average.
The data serves as a popularity indicator across different medias such as album sales, radio broadcasting, digital copies sales and online streaming frequency.
What it clearly shows is how much Michael Jackson dominated the music industry for an incredible 17 years. From the beginning of 1980 (4 months after 'Off the Wall' was released), to the end of 1997 (once the 'HIStory World Tour' finished), Michael remained in the first or second position, even in years where he wasn't releasing music! At his dominant peak in the mid 1980s it shows him being far in the lead.
An absolutely fascinating chart to watch!
Source: YouTube & MJWN
Leave a comment