'Thriller' Dominates Halloween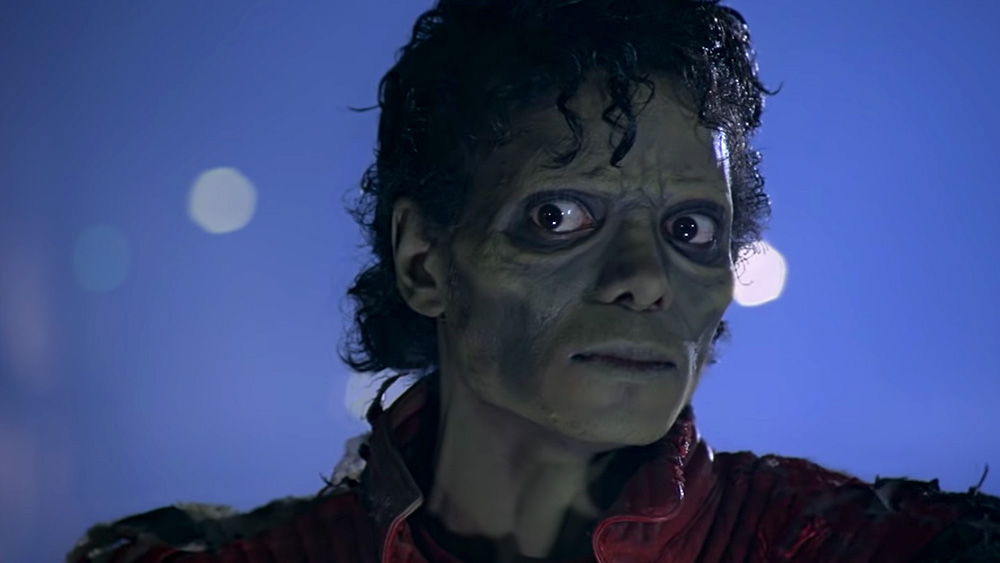 Halloween is here and towns across America have hosted 'Thriller' walks and parades as an homage to the Michael Jackson's groundbreaking music video, which featured him dressed up as a werewolf and zombie. The famous zombie dance is now a legendary piece of popular culture.
On Saturday, the city of Macon, Georgia held their 13th Annual 'Thriller' Parade, which was a two-hour parade featuring 100 zombies of all ages who performed the 'Thriller' dance together. Similar events were held in Lexington, Kentucky, LA Crescent, Wisconsin and Portsmouth, New Hampshire.
As recently as last year, "Thriller" remained the top Halloween song, according to Billboard's charts. Billboard collected the data by a formula blending digital sales, radio airplay and streaming, as measured by Nielsen Music.
Source: People & MJWN
Leave a comment