MJ Tops Dead Celebs Earning…Again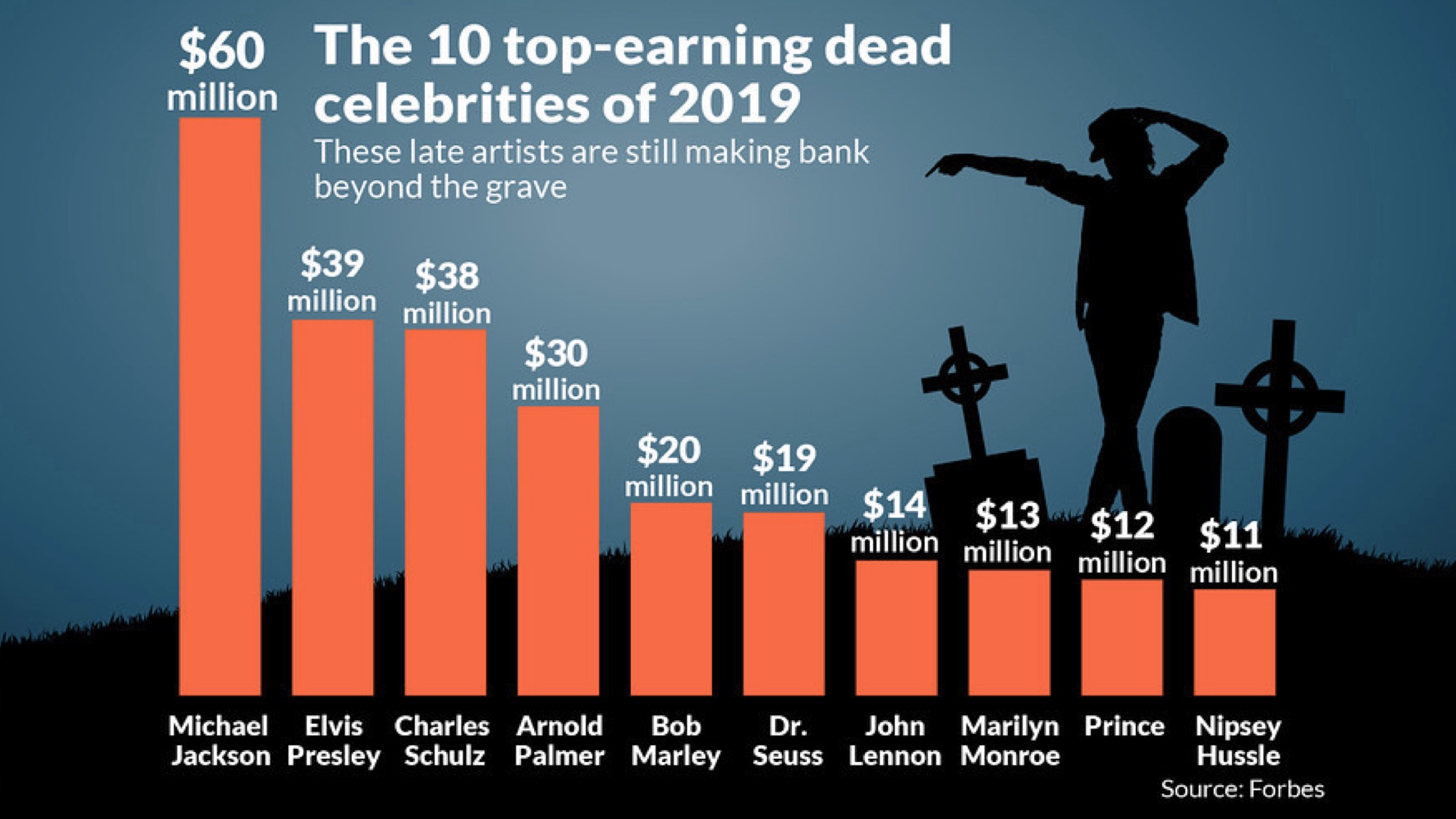 Year after year Michael has dominated the highest earning celebrities that are no longer with us, and despite all the negative press that has been thrown at Michael this year, 2019 is no exception!
As we reported recently, streaming of Michael's catalog has been strong this year, outpacing the industry norm. Forbes also noted this claiming that despite the controversy, his streaming has risen from 1.8 billion plays a year ago to 2.1 billion this year. Taking this into account along with the Cirque du Soleil show in Las Vegas show and a deal with Sony, Michael took first place on the leaderboard earning $60 million over the last year.
Deceased musicians claim nine of the 13 spots on this postmortem list, including Elvis Presley ($39 millions); Bob Marley ($20 million); John Lennon ($14 million); George Harrison ($9 million); Prince ($12 million); and Whitney Houston ($9.5 million).
Source: Forbes & MJWN
Leave a comment