MJ Legacy Foundation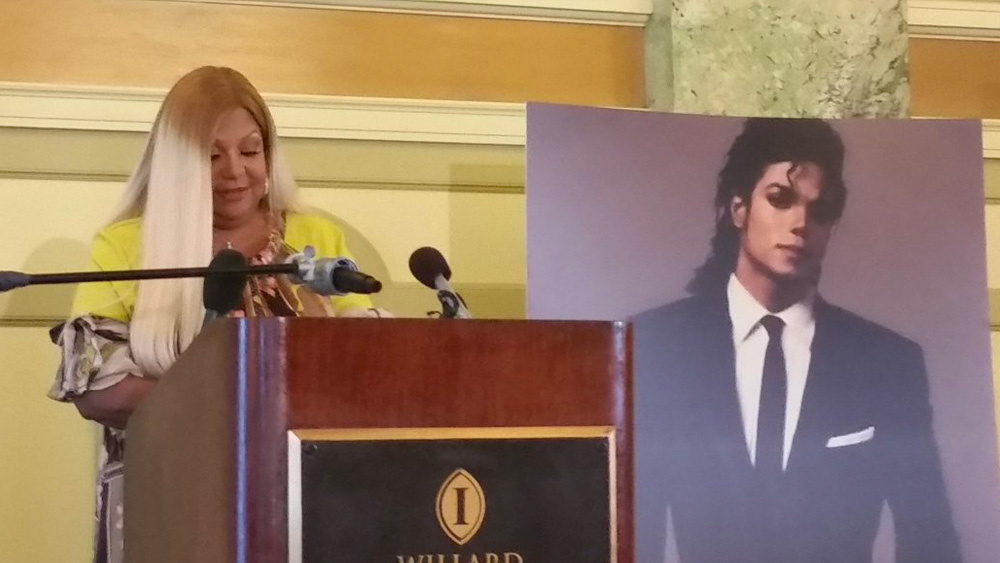 Michael's ex-publicist, Raymone Bain, today held a press conference in Washington DC at the Willard Hotel. Bain was introduced by Pastor Wright from the Church of God.
Bain, who worked for Michael for eight years, began by describing Michael as "the greatest entertainer of all time," and asked fans to cancel their subscriptions to to HBO after the airing of 'Leaving Neverland'.
"These last ten years have been very different, long hard road for many of us, including Michael's family and his mother Katherine," Bain said. "I would like to honour her, his children and his family for celebrating fifty-two years in the entertainment industry." She requested that everyone give the Jackson family a round of applause for this achievement and went on to send a personal message to Paris Jackson.
Bain continued by saying that over the past ten years she has received many requests from Michael's fans all over the world, asking her "to speak up" on the various issues that have happened during this time. She also explained that not only was she Michael's publicist, but she also covered his music licensing, held four powers of attorney, two of which were over Neverland and Hayvenhurst and she said that she ran over twenty-one bank accounts for him.
She said that the allegations against Michael were extremely traumatic, not only for him, but for everyone. "He would be incapable of harming a child. He moved to DC in 2007 and stayed for six months, not one time was Michael around a child that was not his own, and not one time did I hear about or see Michael with a child or around a child, for all of eight years," she said.
"We were all confronted with a biased, one-sided documentary earlier this year.  It doesn't seem to matter about the inconsistency, or that Mr Jackson was legally acquitted, after twenty-one raids on his home. It does not matter that he's not here to defend himself. Is this the order of the day now, to wait until someone dies to destroy their name when they can't defend themselves? Michael Jackson has been a victim since his death, over and over again, and it's time for it to stop," Bain said.
Raymone Bain then announced that she has launched the Michael Jackson Legacy Foundation, which has already been operating for the last year running on donations from fans.
Here is her full press conference:
Source: FOX26, Mirror & MJWN
Leave a comment