Australian Artist Stands Up For Michael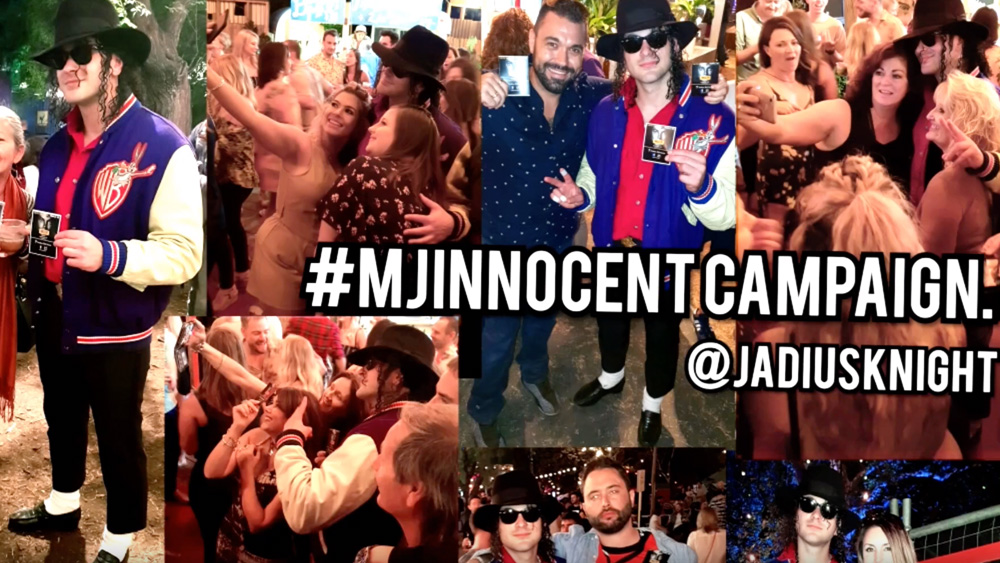 During the night that the controversial documentary aired in Australia, Australian fan and MJ tribute artist Joshua Dal Santo, was out in full force at Adelaide Australia's 'Fringe World Festival' to stand up for Michael and his innocence.
His efforts also made it global with the tabloids in UK whose story describes him as 'An Unwelcome Michael Jackson Performer'. A video and photos from the night that Joshua has named 'MJ Innocent Campaign – I Gathered An Army'shows otherwise. All that can be seen is love for Michael and what Joshua was doing!
Joshua's explains; "The video shows that I wasn't by any means unwelcomed and is an example of how media flip and manipulate a positive story into a negative one for ratings, because in the words of Michael Jackson, They feel that's what sells. This is something I experienced as MJ which gives light on what he himself always went through, and still continues to go through to some degree even when he isn't even here anymore.
On the night when I began to dance, I ended up turning non-MJ fans into fans, winning them over with my own form of protest in the art of dance. Despite the sensitive times I stood my ground for MJ, I felt I needed to! My mission was more than successful as I was able to direct many people to 'MJ Innocent' sites for the truth with flyers I handed out to them and transformed their night into a lot of fun when I spread the love of Michael Jackson's presence. Let's keep spreading MJ's legacy the best we can! I always will!"
Watch Joshua's video:
"Just because you read it in a magazine or see it on the TV screen don't make it factual!"
Source: Joshua Dal Santo & Paula Katsikas for MJWN
Leave a comment