Corey Feldman – "Poorly Made Documentary"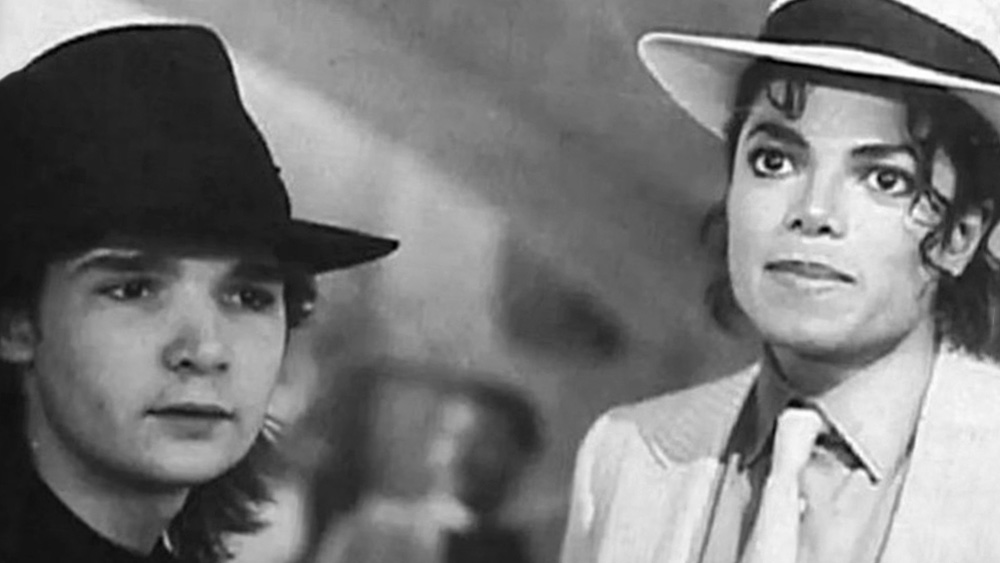 Actor and former child star Corey Feldman has posted a few tweets on Twitter about watching 'Leaving Neverland'. Here is what he had to say;
Feldman, who has spoken publicly about being a victim of sexual child abuse, was friends with Michael and has vigorously supported him over the years. On watching 'Leaving Neverland' he said that experience he had with Michael was exactly the same…up until the sex part. Feldman said this is when it "becomes La La Land instead of Neverland". He says that the two never spoke about sex except for the fact that sex was scary and dangerous.
"MJ never once swore in my presence, never touched me inappropriately, and never ever suggested we should be lovers in any way! If people could hear our conversations they would hear the innocence in them. No hint of perversion."
Feldman also says that he posses a tape of him and Michael chatting, which he's considering releasing so the public can heart for themselves the types of conversations he had with Michael. With regards to specifically the accusations made by the Safechuck and Robson, Feldman says (typos corrected):
"I was there around the same time as Jimmy and I saw many kids around (girls included) who I am still friends with to this day. None of us were ever approached by him [Michael] in a sexual way at all! So as much as those two men deserve to have their voices heard, so do the thousands of kids who hung around him that don't agree!"
He also talks about his knowledge of peadophilia (as mentioned he's an alleged victim himself) and says that given the opportunity Michael had being along with children, it doesn't fit the profile that he could have controlled the urges and not abused others. Feldman believe money and abandonment are the key motives from the two accusers.
"Most pedos are serial offenders; they don't have self control, so given the opportunity, which he certainly had with me and others being alone with no parents around, how did he control those urges so well, while so blatantly sexual with those two boys? It doesn't really fit the profile."
He also takes issue with the documentary being completely one sided with no chance of a defense and providing no evidence other than testimony from two accusers who previously in court defended Michael.
In an interview last year with HipHopDX, Feldman said of Michael;
"Back then, I would have loved to trade lives with Michael Jackson for just one day. I would do anything. When I was 13, 14, 15, he was it. He was everything. The fact that he was my friend, I just felt so lucky, so honored, what a lucky guy I was to have this amazing pop star at my finger tips basically. I knew one day I could learn and become that great, but those are hard shoes to fill."
Source: HipHopDX & MJWN
Leave a comment