London Peaceful Protest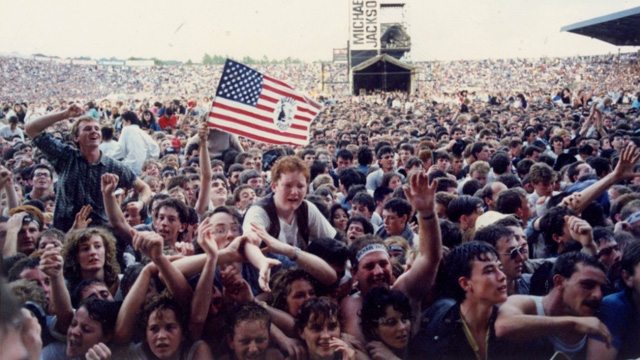 Michael Jackson's Children United Worldwide – Hospital Fund are organising a peaceful protest at Channel 4's headquarters in London on March 6th. Here is the information:
LONDON PEACEFUL PROTEST-STOP "Leaving Neverland"
Hosted by Michael Jackson's Children United Worldwide – Hospital Fund
Dear ARMY of MOONWALKERS we URGE you to come together in PEACEFUL PROTEST by Channel 4 headquarters in London to Boycott releasing of disgusting documentary 'Leaving Neverland' in UK TV and show public the true Angelic Beauty of MICHAEL J JACKSON.
The Documentary will be released on Channel 4 early spring we would like to ask you to come and JOIN us on journey of series of protest prior UK release of the documentary to get it banned and shelved.
First protest will take place on Wednesday 6th of March 2019 at 122-124 Horseferry Road, London SW1P 2TX closest Tube station is St James Park.
Please come in masses every person counts share with everyone in MJ Community we all need to work in UNITY as in numbers is a Strength. We have organised it for Wednesday as we need to be heard by decision makers and they will definitely not be there on weekend.
Anyone interested to be part of organising the event please don't hesitate to contact us – Every hand is needed.
LOVE YOU ALL ANGELS and THANK YOU FOR ALL YOUR HELP and SUPPORT.
A documentary titled "Leaving Neverland" is debuted at the Sundance Film Festival. The film's creators, Wade Robson & James Safechuck, filed two cases against Michael's estate. They were dropped for the sake of accuracy. They also testified under oath that Jackson never harmed them. Due to this case, Robson is bankrupt. The producer of the film is Dan Reed. This film is based on the falsified claims of molestation by the hands of Michael Jackson. As Michael's innocence was proven by a court of law and a 10 year FBI investigation, this is legally considered defamation of character. This mendacious documentary should NOT see the light of day.
For more information please follow our event on Facebook.
https://www.facebook.com/events/2134073470142650/
Source: Clair Palmer & MJWN
Leave a comment