George Harrison And Michael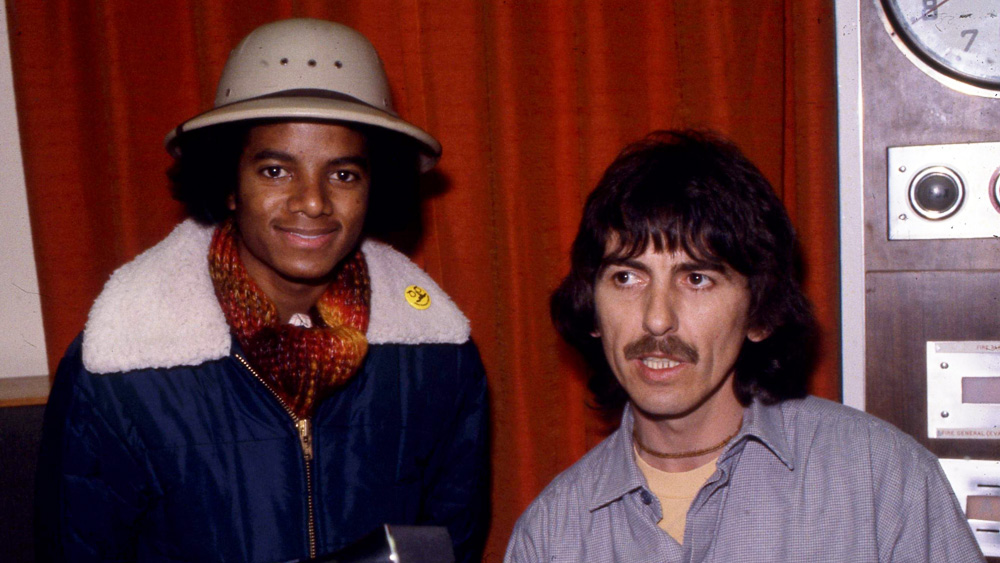 A recording of Michael Jackson, with George Harrison of the Beatles, has been found when they both were reviewing the latest releases on Radio 1.
Michael and George discussed releases by The Blues Brothers, Foreigner and Nicolette Larson along with their own music stories. The BBC kept a short clip but discarded the rest of the show, now, forty years later, it has been found and restored.
This weekend samples from the restored tape will be broadcast in a special documentary 'When George Met Michael.' It will air on BBC Radio Solent at 11am this Saturday, February 9th then will be available on BBC Sounds for thirty days.
Here is what the BBC had to say of the recording.
"Listeners will hear Jackson, just months before releasing 'Off The Wall', discuss how Motown refused to let him write his own music; while Harrison explains what it was like to work in the songwriting shadow of Lennon and McCartney.
At one point, Jackson turns to the former Beatle and says; "Let me ask you a question, did you guys always write your own stuff from the beginning?"
The guitarist replies: "Well, John and Paul wrote right from before we ever made a record."
Jackson seems taken aback, asking: "How did you manage that?"
"I don't know," drawls Harrison. "They were clever little fellows."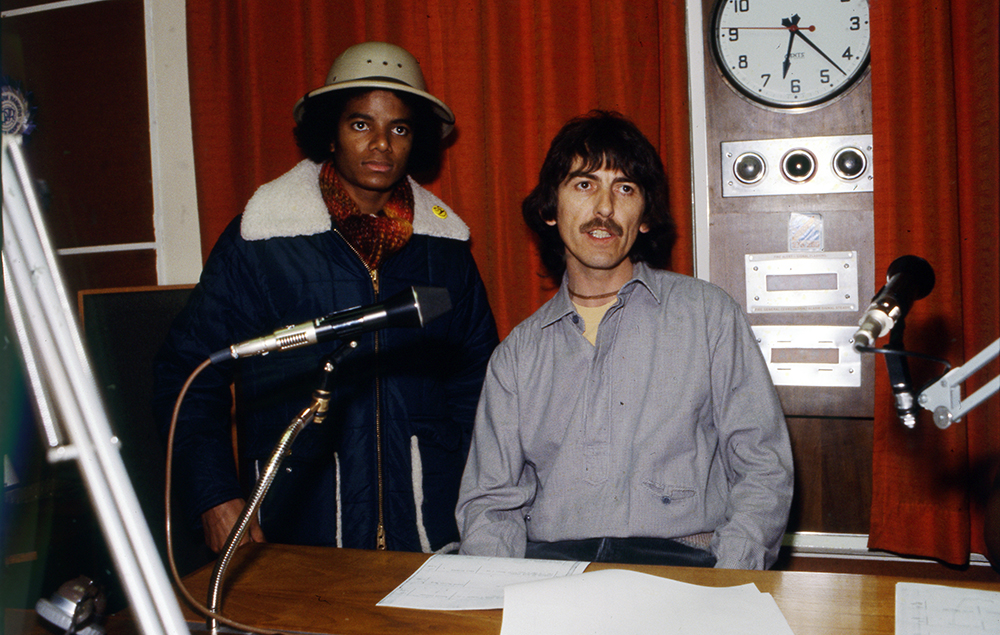 The atmosphere sounds relaxed and good-humoured throughout and the two musicians take the task of reviewing the songs seriously, although at one point Harrison confesses: "To tell you the truth, I've no idea what is a hit and what isn't a hit these days."
The programme was part of a long-running Radio 1 series called 'Roundtable', which was presented in 1979 by David "Kid" Jensen.
"They were both lovely guys to talk to," he recalls of Jackson and Harrison.
"We knew we had a good show on our hands, just by the general vibe in the studio before the mics went live.
"It was like Juke Box Jury – people judging their peers. In the case of the Beatles and Michael Jackson, of course, it's not quite their peers but certainly (people) in the same line of business."
On the tape, they review Foreigner's 'Blue Morning Blue Day' ("It gets your attention" – Jackson) and Lenny White's cover of 'Lady Madonna' ("I prefer the Fab Four's version" – Harrison).
The former Beatle discusses the merits of cover versions and discloses how he'd written the Beatles' classic 'Something' with Ray Charles in mind.
"As it happened, the song ended up with over 150 cover versions," he says. "But when Ray Charles did it, I was really disappointed. It was a bit corny, the way he did it."
"You wrote 'Something'?" exclaims Jackson. "Ohhhh, I didn't know that. I thought Lennon and McCartney did that."
"Yeah," Harrison replies. "Everybody thinks that."
Update: Listen to the interview here: https://www.bbc.co.uk/programmes/p06y0zhh
Source: BBC & MJWN
Leave a comment