Animated Video Project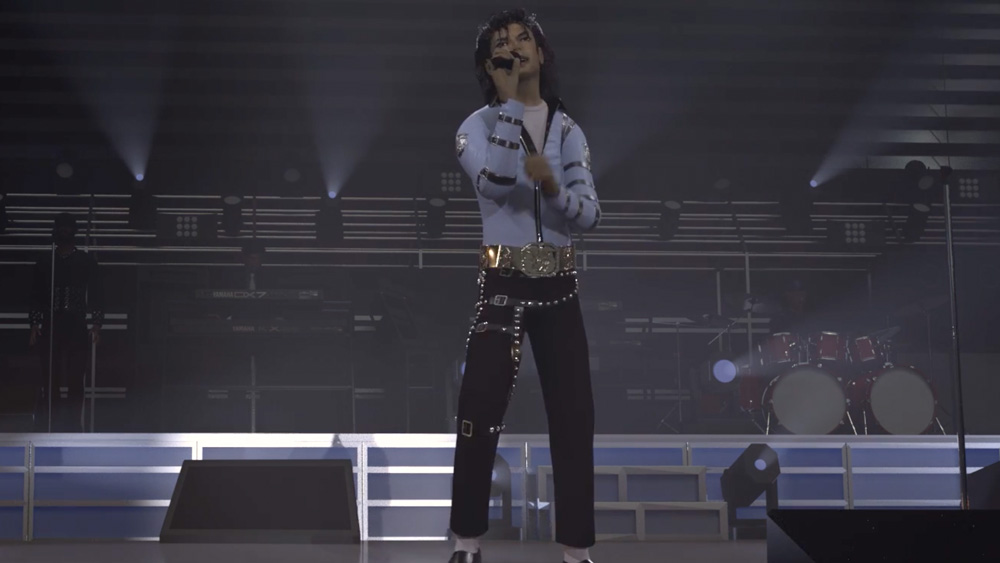 Back at the end of October, a video was uploaded to YouTube by Darren Dennis as a CGI Animated Student Project. The video was done as a celebration of Michael's Wembley 'Bad' tour 30th Anniversary, where he performed a record breaking seven concerts at the venue in 1988.
Darren explains on YouTube; "This short film was created for my main project when studying the MA Animation at the University of South Wales. The main goal was to create a live concert performance using CGI Animation with the stadium filled with an audience, building a lighting rig for the stage that can be animated, and to model characters and rig them for the performance.
When I started the MA Animation course, and to make this project possible I had to learn to model, rig, skin, and animate characters, as most of my modeling in Maya before were mainly building environments. Myself exclusively created the work shown in this short film, which includes the CG Animation, Compositing, Lighting, Modeling, Rendering, Rigging, and Texturing. The software used: After Effects, Arnold, Maya, Nuke, and Photoshop. This is a non-profit short film created for education as part of the Master Degree in Animation."
Watch Darren's film below.
Source: MJWN with special thanks to Paula Katsikas
Leave a comment