Last Vegas Diamond Celebration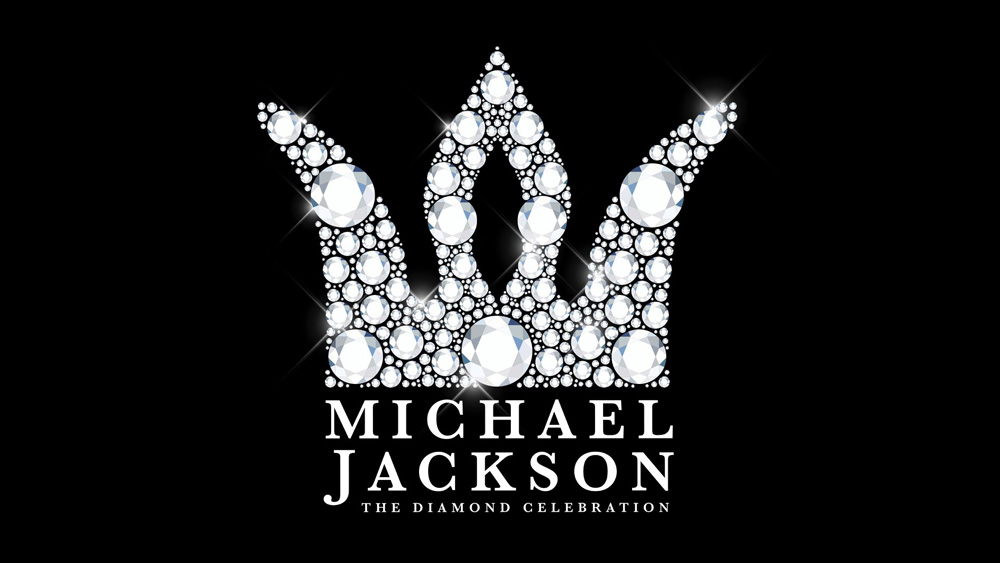 Jayne Ross attended the Michael Jackson Diamond Celebration in Las Vegas, and here's her account of the day, which included a question and answer session with Michael's Estate, the 'MJ One' performance and the exclusive evening party.
We arrived at the 'Michael Jackson One' theatre foyer in the afternoon of Michael's Birthday, August 29th, where John Branca and Karen Langford of Michael's Estate, musical director and keyboardist Greg Phillinganes and Michael's costume designer, Michael Bush, had gathered to greet the public. There was a great atmosphere and everyone could help themselves to a piece of Michael's Birthday cake and have their photo taken on the 'MJ One' step and repeat.
Michael Bush began his book signing of 'The King of Style' at 3pm whilst all those who wanted to ask questions to Michael's Estate, were invited to a private meeting in the 'RX Boiler Room' restaurant inside the Mandalay Bay Resort. With free drinks and snacks on offer, Jeffrey Jampol of the MJ Online team began asking the questions that had been sent in previously by Michael's fans and sites. Here are the answers to some of those questions:
John Branca explained that he is asking the RIAA (Recording Industry Association of America) to check the sales of the Eagles 'Greatest Hits,' as he doesn't believe that 'Thriller' is now 2nd in album sales in the U.S.
The Estate would like to open a Michael Jackson Museum and release a 'Dangerous' and a 'HIStory' documentary. Mr Branca said there is some good 'HIStory' footage and the 'Dangerous' documentary will be about the making of 'Dangerous.'
A version of 'Ghosts' in 3D will be released, but not next year.
Regarding previous short film and video releases – Mr Branca said that once the technology becomes available to better what they have, they will use this technology to enhance Michael's work.
They will never sell MIJAC.
They are currently focusing on the Michael Jackson Broadway show which they are looking to open around 2020. There will also be some trials of the show in Chicago prior to the official release.
Drake approached Michael's Estate with the idea for the song 'Don't Matter To Me.' It was taken from the same session as 'Love Never Felt So Good' with Paul Anka.
The Estate has ten more years of things they would like to do.
We also came across a large 'HIStory' statue in the hotel lobby. On the plinth of the statue they were screening short films. 'They Don't Care About Us' was showing whilst we were there and it also had a plaque on it which read;
Michael Jackson

On loan from The Estate Of Michael Jackson

For the HIStory album, Michael's vision was to appear as a giant statue. He commissioned Diana Walczak to create the statue in 1994. The statue became the basis for the cover image of Jackson's album HIStory Past, Present and Future, Book 1.
This 10′ statue was used on Michael's HIStory Tour.
Early evening, we went to watch 'MJ One.' On the opposite side of the theatre, Tito and Jackie Jackson were speaking to some of the fans and taking selfies with them. The show was as spectacular as ever, then we headed off to the special '60th Diamond Celebration' at the 'Daylight Club,' still within the Mandalay Bay.
The venue and lighting looked amazing! Large globes in the pool, cabanas around the edge of the venue where you could watch Michael's videos, also television screens airing Michael videos throughout the rest of the venue…Michael was everywhere! You could have your picture taken on a part of the 'Scream' set and make a morphing video of yourself, not unlike the end of the 'Black or White' short film. We were all given foam flashing light sticks too which flashed '#MJ Diamond Celebration' and drinks were served in '#MJ Diamond Celebration' cups.
Elizabeth Taylor's grandson, Quinn Tivey, took to the stage and was later joined by Diana Ross's son, Evan Ross. They both presented Prince and Paris with the Elizabeth Taylor Legacy Award, which they accepted on their fathers behalf, in recognition of his humanitarian work with The Elizabeth Taylor AIDS Foundation.
Paris is an ambassador for the foundation but explained that she would let her brother do the talking as "he's always the most well spoken." Accepting the award Prince told the crowd;
"It is extremely a privilege and an honour to be here accepting an award not only for something my dad was so passionate about, but someone he held so very near and dear to his heart and a foundation that he worked so hard to strive and make the goals that they are achieving right now. The way my father like to lead his life, he liked to lead by example and he never thought that he was too big. The King of Pop, the biggest entertainer in the world, he never thought he was too big for any person, no matter what it is that you did or where you came from. I think it's important to do this to make this world a better place."
Afterwards, Michael's children explained that Italian shoe designer, Giuseppe Zanotti, who was also at the event and joined them on stage, had created some sneakers in honour of Michael and in October is releasing a 1,999 pair MJ collection. The sneakers will be priced at $1,295 and are available in black, white and silver with embedded Swarovski. They will be available online and at selected Zanotti stores around the world also at Neiman Marcus in the U.S. In addition to this, there will also be one pair, making the complete collection up to 2,000, which have 120 black diamonds, 55 ruby embellishments and silver buckles that will be auctioned at the Hard Rock Cafe in Times Square, New York on November 10th. The sneakers, which are called 'Number One,' are currently on Julien's Auction website with a starting price of $15,000. 100% of money raised from the sale of all these sneakers, will go to The Elizabeth Taylor AIDS Foundation.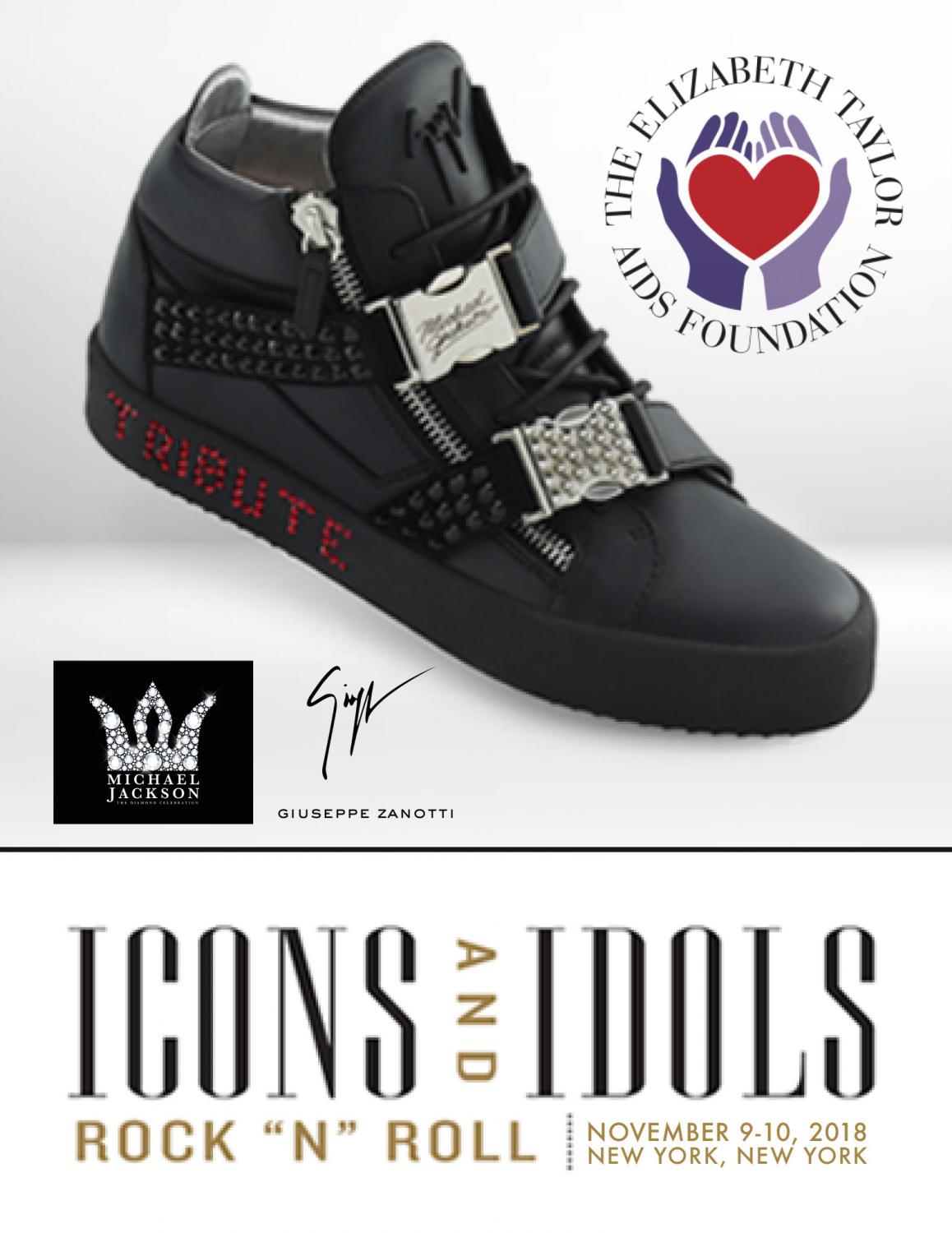 For more information on The Elizabeth Taylor AIDS Foundation visit their official website.
Later in the evening Usher took the stage and performed some of his own tracks including 'Yeah!' finishing with a tribute to Michael.
I'd like to thank Michael's Estate and Sony Music for putting together such a brilliant party – Tito said he could feel Michael was with us on that evening and if he was looking down on us, he certainly wouldn't have been disappointed!
Jayne Ross on behalf of MJWN
Leave a comment