Broadway United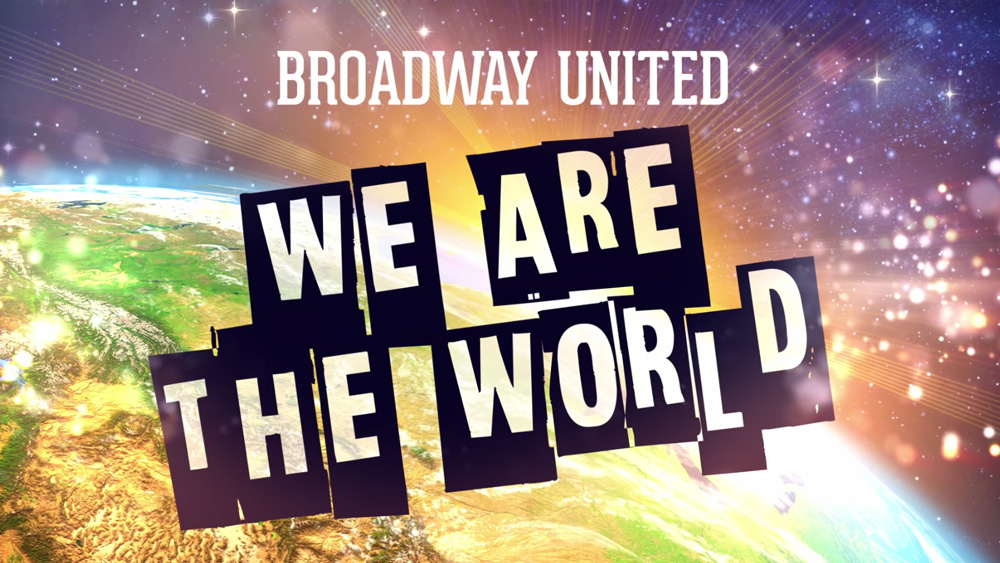 Producer Yael Silver, Robin Carus and Van Dean President of Broadway Records have released their music video version of 'We Are The World.'
Their all star cast is a collection of theatre artists who are calling for a healing and unity in the world today.
Producer Yael Silver says of the release; "More than ever, people need to know that their voices make a difference and their voices together are incredible powerful. 'We Are The World' spoke to us universally and we wanted to share our united voices with the world."
Broadway United consists of the following artists which are listed in alphabetical order:
Christy Altomare, Kelli Barrett, Andrea Burns, Nikki Renee Daniels, Jordan Donica, Rachel Eskenazi-Gold, Justin Guarini, Derek Klena, Jeff Kready, Sydney Lucas, Beth Malone, Lesli Margherita, Constantine Maroulis, Bebe Neuwirth, Orfeh, George Psomas, Anthony Rapp, Courtney Reed, Chita Rivera, Kate Rockwell, Jarrod Spector, Brian Stokes Mitchell, Ephraim Sykes, Jenna Ushkowitz and Ben Vereen.
The video also features a Broadway kids chorus that includes in alphabetical order:
Paige Brady, Ava Briglia, Courtney Chu, Tori Feinstein, Sophie Gennusa, James Ignacio, Luka Kain, Jake Lucas, Eliza Holland Madore, Mehret Marsh, Cayen Martin, Aliyah Mastin, Willow McCarthy, Rileigh McDonald, Callia Muhammad, Julian Rivera-Summerville, Mimi Ryder, Milly Shapiro, Ava Ulloa, Alexandra Vlachos, Aviva Winick, Rocco Wu, Timothy Yang and Kasey Youme Lee.
Source: Youtube & MJWN
Leave a comment