Memorial Day In Holland For KiKa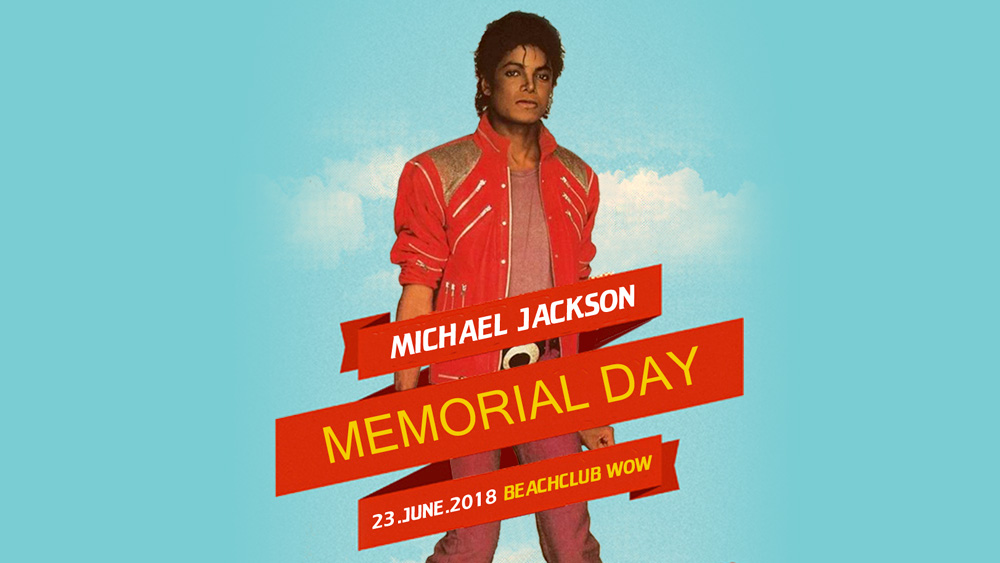 The Michael Jackson Fan Club in Holland are once again having a Memorial Day for Michael on June 23rd. The event will take place at:
The Beach Club,
Noorderstrand 58,
2586 ZZ Den Haag
Netherlands
Entry is FREE!
The Michael Jackson Memorial Day is aimed at the entire family. This year their timetable includes;
Michael Jackson 'Xscape' Game
Neverland Music Train
FREE 30 minute MJ Dance Workshop
A Painting & Jewellery Workshop
A Giant Wheel & Carousel
Disney Heroes & Disney Sing-along
Meet and have your photograph taken with MJ Performers in the photo-booth
Competitions and Much More!
The days activities are followed by an MJ Tribute Night with performers:
David Boakes – UK
Jonathan Ortega Solano – NL
Leon Loyal – UK
Marciano Martie – NL
Mickael Dancer – France
Milly Magic – NL
The Jackson Experience – UK
Once the performances finish, a Michael Jackson 'Lanterns of Love' ceremony will take place on the beach at Sunset.
All the profit from the activities on 'Michael Jackson Memorial Day' will go to KiKa, which is a foundation that focuses on children's cancer research and better treatment for children fighting cancer.
The Memorial runs from 11.00 a.m. right through to 1.30 a.m. the following morning. For more information, please visit their website.
Source: Kingofpopevents & MJWN
Leave a comment