Andrew Lloyd Webber On Michael Jackson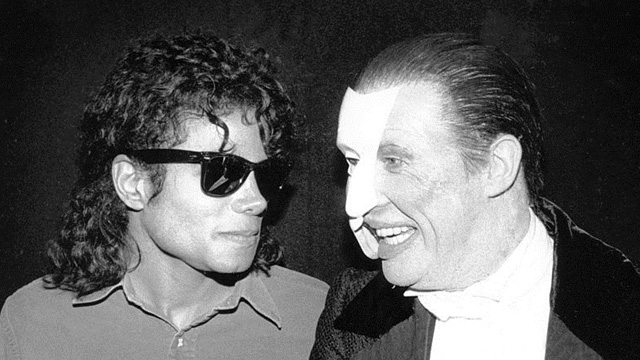 With the release of his memoir, 'Unmasked' and a new box set of his works, Andrew Lloyd Webber looks back on nearly fifty years of music in an interview with Rolling Stone.
The composer, who will turn seventy later this month, has spent much of his time recently reflecting as he wrote this newly released memoir, which chronicles his life through the opening of 'Phantom of the Opera' in 1986. "It tells a few of the warts and a few of the, as we say in Britain, 'cock-ups,'" Lloyd Webber told Rolling Stone.
A few weeks later Rolling Stone asked him a couple of questions about Michael.
RS: On the subject of big stars, there's a picture of Michael Jackson backstage at 'Starlight Express' in the book, but there's no story about it. Did you meet him?
ALW: Yes. My book finishes with the opening of 'Phantom of the Opera,' but Michael was very keen to be involved in a movie version of 'Phantom of the Opera.' At the time, the show had just gone to Broadway, and he must have seen it three or four times at least. I was with him a couple of times. But we weren't ready to do a movie at that time.
RS: Did he want to be the Phantom?
ALW: Oh, yes. It would have been incredible, but we weren't ready. 'Phantom' was only in its first year on Broadway. But I knew him a little bit later, because he shared my love of A.R. Rahman's music, and we found ourselves some very obscure part of Long Island listening to a Bollywood concert where A.R. was playing. He had a great love of that music. So I knew him a little bit, but I never saw him again.
Source: Rolling Stone & MJWN
Leave a comment