Electric Train From Neverland Up For Sale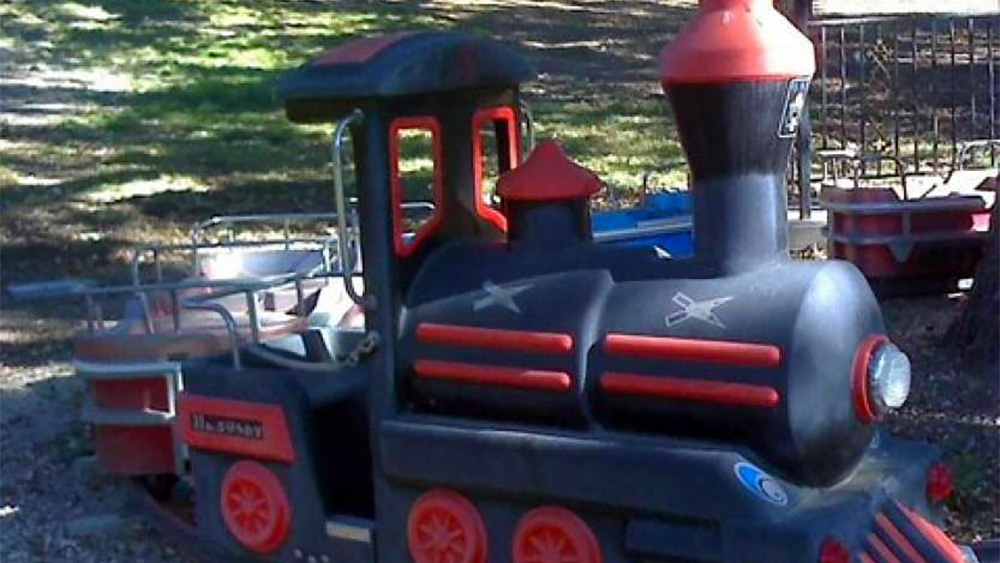 A custom made electric train set from Germany, which Michael had purchased for his children, is to go to auction.
Owner of GWS Auctions Inc. in Los Angeles, Brigitte Kruse, explains; "It went around a tree. I'd say there are about forty feet of track."
The train has four cars and runs in a circle. There is room for two children in each car or one adult.
The train was purcased in either 2008 or 2009 by a devoted Michael Jackson fan and collector. "He's been collecting Michael Jackson memorabilia since he was five years old. Now he's in his mid-thirties," Kruse said. "He had a child come from the Netherlands who had autism and he showed him the collection. He does cool things like that all the time."
When the collector purchased the train, he put it straight into storage and it hasn't been touched, or run, since that time.
The GWS auction which is named – Legends of Hollywood & Music – will take place on March 24th. There is also a Swarovski crystal 'Billie Jean' glove which was worn during Michael's 'History' tour in the same sale. Both the starting bid for this and the train is $2,000.
For more information or to make an online bid, please visit here.
Source: Time.com & MJWN
Leave a comment