9 Year Old MJ Performer On Parade Route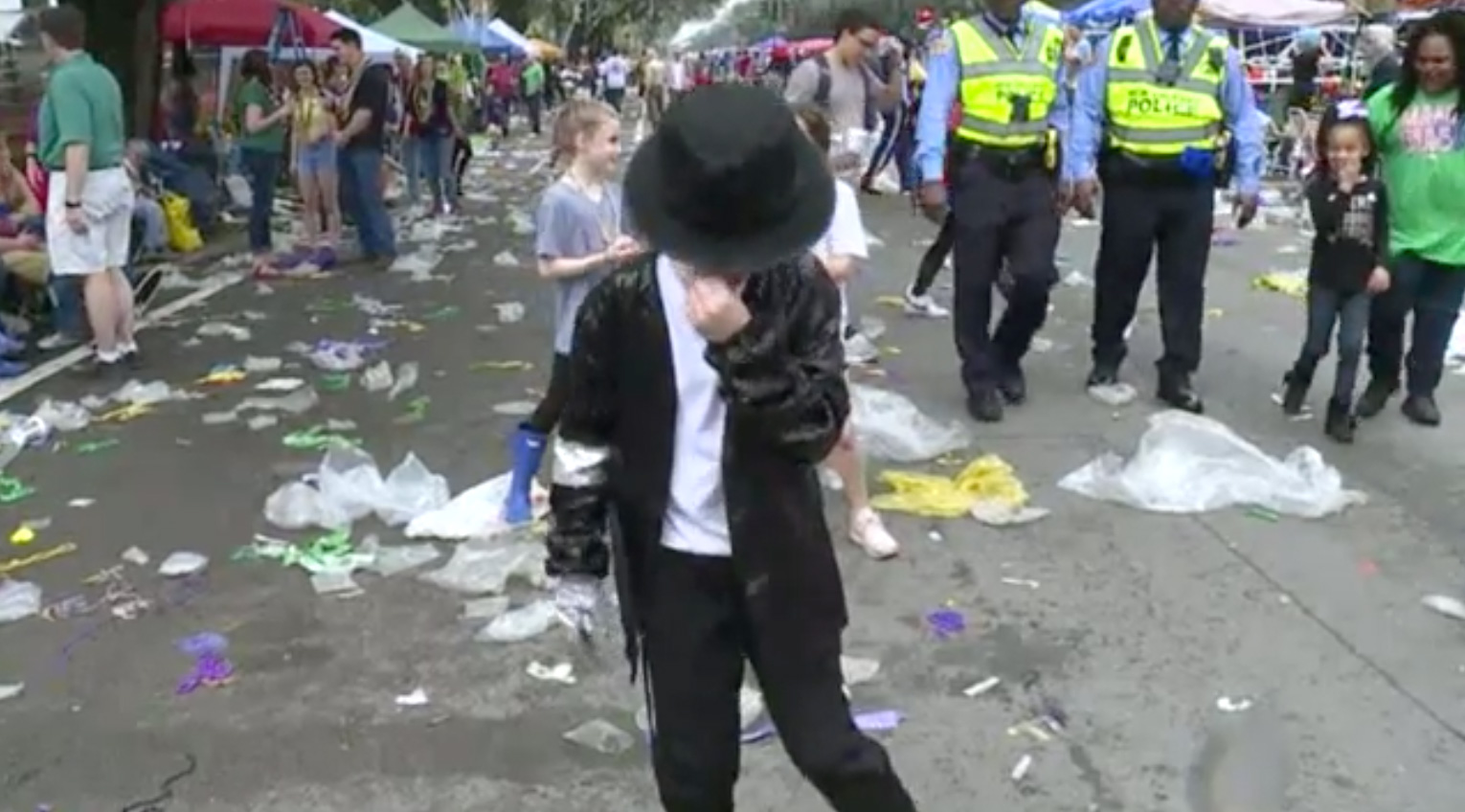 During Mardi Gras in New Orleans, 9-year old Bay Bishop was found dancing on the streets to his favourite Michael Jackson songs.
The young dancer loves dancing to Michael's music and even dresses in full MJ costume with the signature hat and glove.
Bay's mother said that he had learned all the Michael Jackson dance moves from 'This Is It.'
The crowds of parade-goers cheered him on as he danced, which Bay enjoyed very much. "It makes me feel famous," he said.
Watch Bay Bishop doing his MJ Impersonation in this video.
Source: WGNO & MJWN
Leave a comment