MJ Music Day In France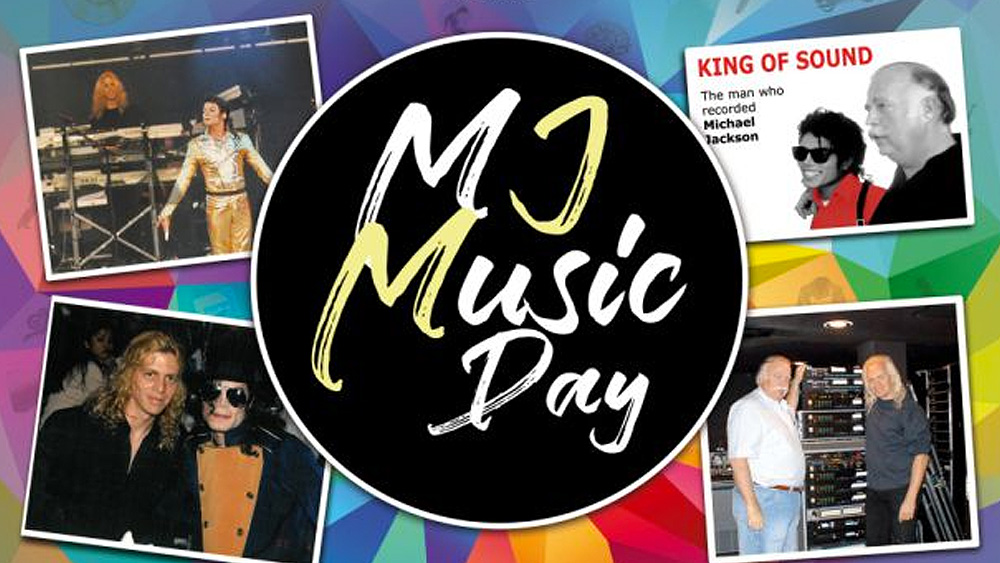 For its very first event that will be held on the November 18th, 2017, in Lille, North of France, the 'Association On The Line' offers the opportunity to meet musical director Brad Buxer and sound engineer Michael Prince who were both close collaborative partners with Michael.
According to the organisers, this event will lead you through Michael Jackson's music at its most intimate and will include live interactive translation where you will hear plenty of unique anecdotes about Michael's songs, personality and life.
You will also experience the 'HIStory' tour from behind the scenes and discover the secrets of the Michael Jackson sound with the exclusive preview of 'King of Sound,' a documentary by Gareth Maynard about Bruce Swedien.
Authors Brice Najar, Isabelle Petitjean and Hector Barjot will also be there along with other exhibitors.
Depending on the option you choose, the program of the day will go as follows beginning at 2.00 p.m.
Meeting and interviews of the authors
Meeting and interview of Gareth Maynard followed by the preview of his documentary (subtitled in French)
Meeting and interviews of Brad Buxer and Michael Prince (including personal and studio anecdotes, never-heard before demos or tracks).
At 7.30 p.m. (approx):
Meet & Greet with Brad Buxer and Michael Prince
Private cocktail with Brad Buxer and Michael Prince
Music Dinner with Brad Buxer and Michael Prince
At the venue, you will also find exhibitors stalls, drinks & snacks and MJ Music Day memorabilia.
Everyone is welcome to come along, have fun, learn and honour the legend that is Michael Jackson.
For full details on the event and to purchase tickets click here.
Source: Association On The Line & MJWN with special thanks to Brice Najar
Leave a comment