New Michael Jackson Sculpture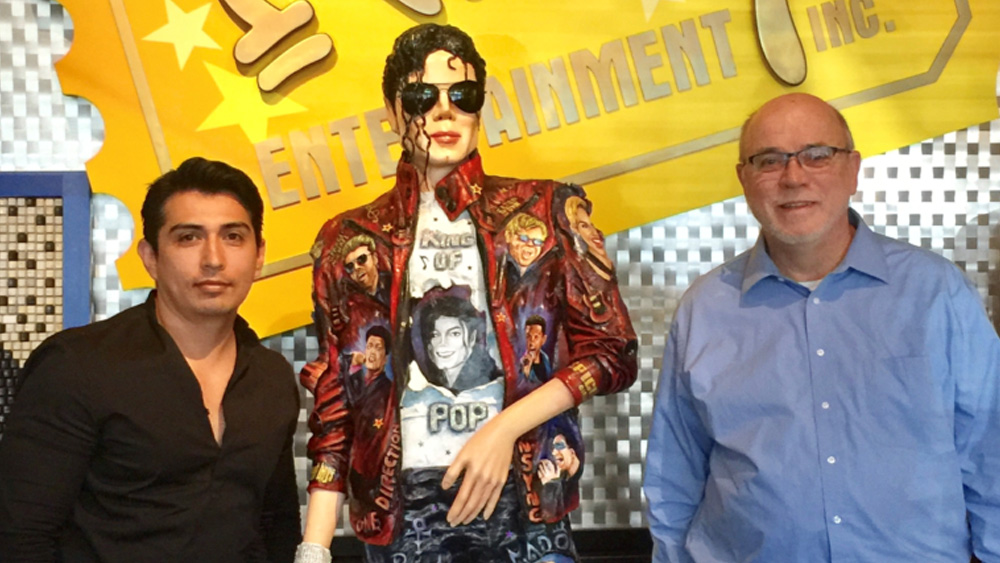 Artist Cristiam Ramos has created a new Michael Jackson sculpture for Ripleys Entertainment Inc., the company that own 'Ripley's Believe It Or Not'.
Cristiam is the winner of twenty international awards and two world records for his creation of unique art and artistic originality. Ripleys Entertainment Inc. commissioned him to create a sculpture of Michael to mark the 8th anniversary of Michael's passing on June 25th this year.
This amazing sculpture will be displayed in multiple Ripley's museums in America beginning in Orlando. It is also planned to be on display in Los Angeles, Las Vegas and New York.
Cristiam says that his work is a tribute to pop music and the central image will be the sculpture of "The King – Michael Jackson."
The unusual thing about his work is that he has also painted the faces of more than forty music icons on the sculpture. These include Prince, Madonna, Elton John and George Michael and he tells us that this has never been done before. The sculpture itself is made of modelling clay, oil paint and acrylic paint and it took over four months to make.
Cristiam explains his inspiration came about because every year on June 25th millions of people remember Michael and he wanted to do something that no one else has done to remember him. "I wanted to do something very special, original and incredible, like all the art that I do."
This is not the first Michael Jackson art Cristiam has created for Ripley's. Fans of Michael can see his portrait of Michael made out of candy in their London museum.
Source: Cristiam Ramos & MJWN
Leave a comment