2006 Shopping Trip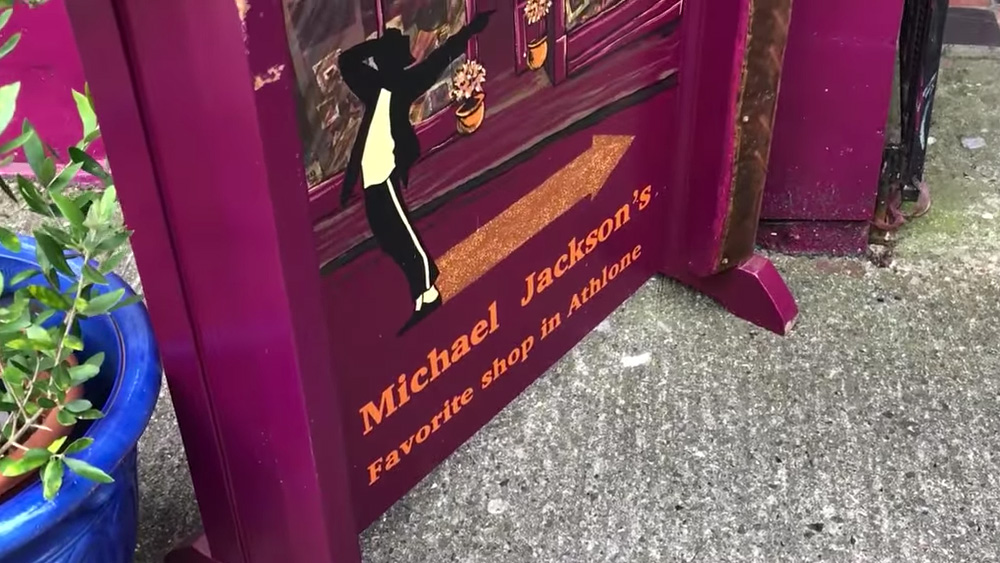 Ireland's Athlone Left Bank area is full of restaurants and unique shops, but it's also home to The Bastion Gallery, which is a treasure trove of hand-woven scarves, throws, photography, original tapestries, hand-blown glass and pottery.
Katie McCay owns the shop and back in 2006 she got a phone call that would give her the ultimate star-struck story to retell for years to come. A friend reached out to ask Katie if the Michael Jackson, could come and visit her shop.
Michael was recording in Grouse Lodge Studios nearby and had heard about Katie's shop. He turned up with his family one evening and spent thousands of euros on gifts for his children. Katie and her son Mark, who was with her that evening, said that Michael was chatty and friendly.
They were both signed a non-disclosure agreement about what he purchased and if they broke it they'd have to pay $10,000,000.
Dermot and Dave from TODAYfm stopped to chat to Katie about that incredible evening back in 2006, when Michael Jackson came to their shop.
Source: TODAYfm & MJWN
Leave a comment