MJWN On Apple News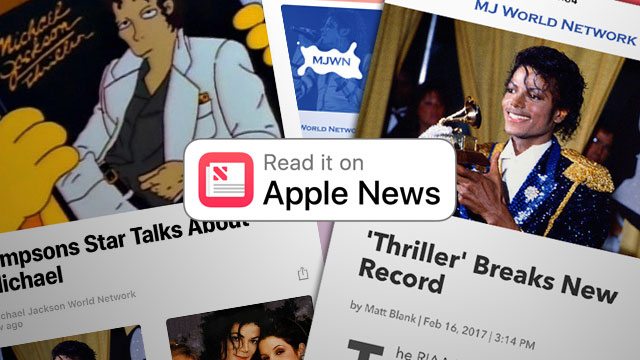 There are many ways to get all the latest Michael Jackson news from MJWN. You can regularly visit our website, subscribe to our RSS Feed, check us out in Google News (and subscribe!) and of course follow us on social media including Facebook and Twitter.
Today, we add a new way to get our content, which is our inclusion into Apple News. The News app come pre-installed on every iPhone, iPod and iPad by default (with iOS 8 and newer). In the app you can subscribe to all the major news organizations and also follow topics you're interested in. Just search for "Michael Jackson World Network" and you'll find us. Alternatively just search "Michael Jackson" and we'll be right there within the categories section.
If you're currently reading this on an iPhone/iPod/iPad then just click here to go straight to our page and hit the plus at the top right to subscribe.
Many thanks for your continued support.
MJWN
Leave a comment