Australia Re-lives MJ 'HIStory'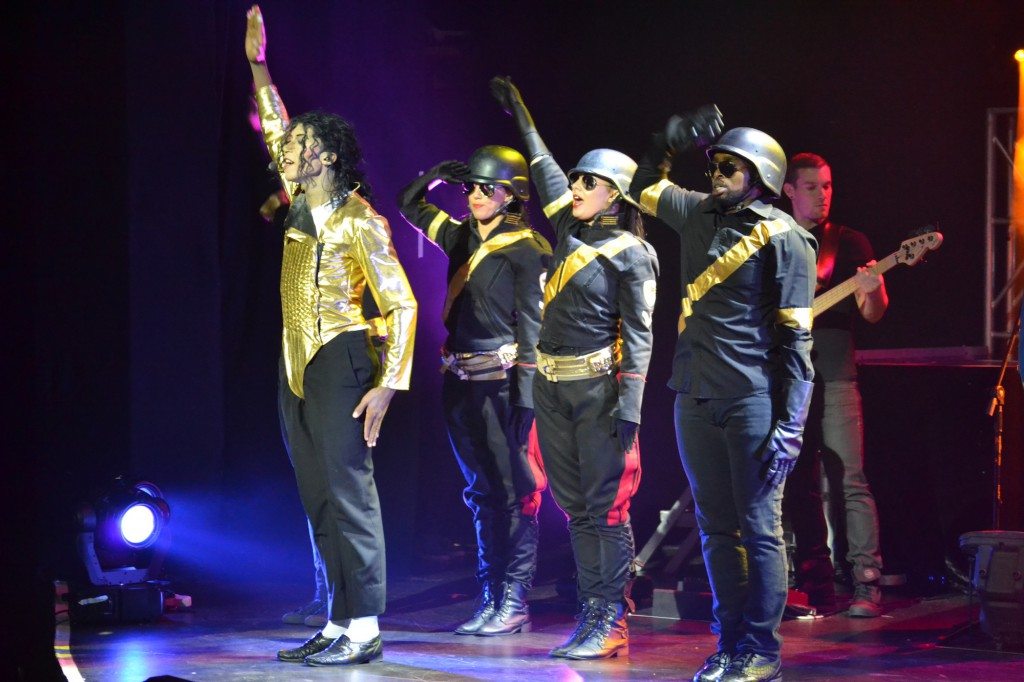 The following report is written by Paula Katsikas on behalf of MJWN.
I always appreciate and am grateful to people that help keep Michael's music, dance and legacy alive, and when an International tribute show to the undisputed King of Pop hits our Australian shore, I like to experience the Michael Jackson magic that they bring to us. That's exactly what the Michael Jackson 'HIStory' show gave fans on the 18th July in our Adelaide Festival Theatre.
Having been on tour in Australia from the 16th June to the 24th July and presented by Showtime, the show with it's new star, South African born Dantanio Goodman  delivered to its audiences the closest thing to a Michael Jackson concert experience. From the opening song 'Jam' that had Dantanio explode onto the stage just like Michael did in his 'Dangerous' concerts to a thrilling end and standing ovation with Michael's masterpiece 'Thriller,' complete with dazzling costumes, special effects  and zombies, Dantanio gave an outstanding performance. Singing live with a voice that sounded amazingly like Michael and accompanied by a great live band,  back-up singers and dancers, Dantanio did the name Michael Jackson justice and wowed the audience that had come to re-live Michael Jackson 'HIStory' or be a part of it for the first time.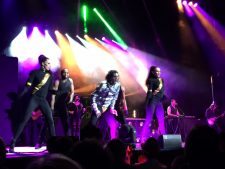 A lot of talent and energy is needed to even attempt a tribute to Michael Jackson yet take on a demanding role as the star in a tribute in the way of a Michael Jackson concert, and Dantonio wasn't short of both as he worked the stage from one number to the next. Moving from one end to the other and even beyond the limits of the stage, he constantly connected with the audience creating an exciting atmosphere. The almost two and a half hour high energy show took fans on a musical journey through Michael's classics and the songs that made him legendary. The set list included his early Jackson 5 hits such as 'ABC',  'Ben', 'I'll Be There', his iconic numbers such as 'Billie Jean', 'Bad', 'Beat It', his smooth and sexy numbers like 'Smooth Criminal', 'Dangerous', and 'Rock With You', and his songs with his strong messages of love like 'Man In The Mirror' and 'Heal The World' to name just a few.
If I had to pick my favourite part of the show it was when Dantanio performed 'Human Nature'. With several big screens of Michael behind him, Dantanio and Michael both sharing the same stage at the same time and in unison with every move and detail stirred the emotions as they told us that it's human nature.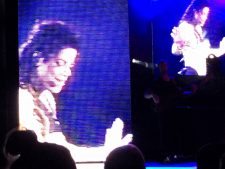 It was a full house with a diverse age group ranging from very young children that wouldn't even have been born yet when Michael was still with us to the more mature aged in their 60's and over. I think that's what always stands out at any Michael Jackson show and certainly did with the Michael Jackson 'HIStory' Show here in Adelaide, because when you looked across the audience it was clear to see that age was and is still never a barrier to being a Michael Jackson fan.
The show embraced every song it covered with changing props, lights and costumes to re-create and give the audience a feel of Michael's original 'HIStory' concerts. I give it's producers credit and praise for making it not just about song and dance, but also a complete visual experience in the manner that was customary and a trademark to Michael.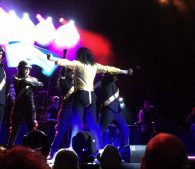 Summing it up, it was an exceptional tribute by an exceptional cast of musicians and dancers with one of the World's best Michael Jackson Tribute Artists and a show that I recommend to all Michael Jackson fans.
Here is a video with some footage from The Michael Jackson 'HIStory' show.
https://www.youtube.com/watch?v=NoiY4AoLTIk
"It has always been my dream and vision to star as MJ on a world stage. He has given me so much joy and taught me so much…and he is still teaching me today." – Dantanio
Source: Paula Katsikas & MJWN with special thanks to Kabuku Public Relations – Photos courtesy of Paula Katsikas
Leave a comment