Navi To Tour With Jennifer Batten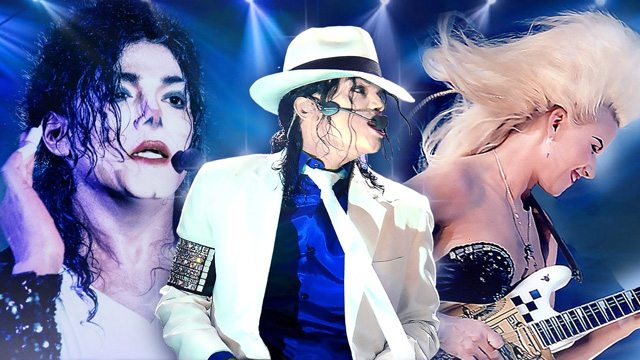 Michael Jackson's iconic guitarist and 'right-hand woman' of 10 years teams up with world's No.1 tribute artist for UK Tour – Sep & Oct 2016.
GET READY TO MOONWALK the night away at a thrilling new show which promises to take fans closer than ever before to an original Michael Jackson concert.
KING OF POP starring Navi is back and for the very first time, Navi will be joined on stage by Michael's original guitarist – Jennifer Batten – who comes direct from the USA for a string of UK dates in 2016. Jennifer, who michael referred to as his "right-hand woman" for over 10 years, performed with the icon on all three of his record breaking jaunts across the globe – the Bad World Tour (1987-89), 'Dangerous' World Tour (1992-93) and 'HIStory' World Tour (1996-97). She also featured heavily in the iconic Super bowl half-time show (USA) – regarded by many as Jackson's most spectacular performance.
Along with an incredible live band and dancers, Navi and Jennifer are set to take the UK by storm with 11 shows in 13 days – coming to Liverpool, Manchester, Newcastle, Glasgow, Ipswich, Portsmouth, Guildford, Wycombe, Weymouth, Doncaster & Chesterfield.
Navi is regarded as the leading and most successful MJ tribute artist on the planet – a claim that is backed up by an incredible list of achievements chalked up in a career spanning three decades with shows in a staggering 61 different countries on 6 continents. He is also the only one ever to be chosen by Michael Jackson himself who described his performance as "Incredible." Having performed for Michael at one of his birthday parties in Los Angeles, Michael not only applauded Navi for his renditions of 'Smooth Criminal' and 'Billie Jean,' but went onto giving him a standing ovation – an incredible moment which was captured on film. From there, they remained friends and Navi was regularly hired as a body double and decoy to distract fans and press when Michael was on tour.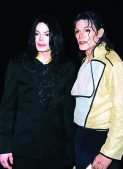 "To meet Michael was one thing, but to perform in front of the greatest entertainer of all time and to perform his songs was no easy feat and extremely nerve-wracking." Said Navi.
Jennifer Batten was Michael's "right-hand woman" on three sell-out world tours. She was initially hand-picked to play on the Bad Tour but Michael was so impressed that she joined him on the road for the next 10 years, playing on his 'Dangerous' and 'HIStory' tours to more than 4.5 million fans worldwide.
Now, Jennifer has teamed up with Navi for an unforgettable experience for Jackson fans across the UK.
Talking about the tour, Jennifer said: "I'm really looking forward to playing Michael Jackson's music again with a top notch tribute in the UK. I remember the crowds in UK were mad crazy for Michael. Not too many acts could fill Wembley stadium day after day, and year after year!"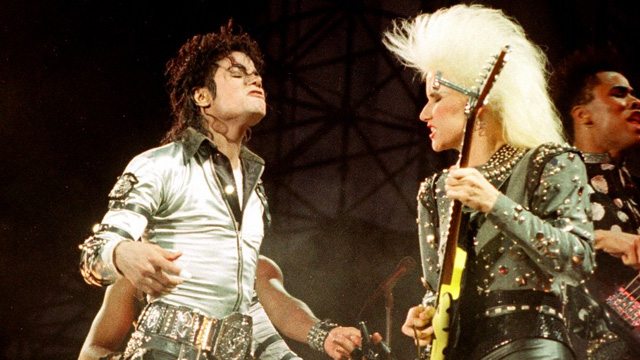 Don't miss this special concert featuring all the greatest hits performed by Navi and a live band led by the legendary Jennifer Batten. An absolute must see for MJ fans worldwide.
Featuring hits such as 'Smooth Criminal,' 'Beat It,' 'Billie Jean,' 'Black or White,' 'Man In The Mirror' and the Jackson Five classics in a show suitable for the whole family.
Sept & Oct 2016 UK Tour Dates:
Book tickets @ www.kingofpoptour.com
28 Sep – PORTSMOUTH – Guildhall – Box office: 01772 80 44 44
29 Sep – GUILDFORD G Live – Box office: 01483 369 350
30 Sep – MANCHESTER BEC Arena – Box office: 0333 666 3366
1 Oct – LIVERPOOL Echo Arena Auditorium – Box office: 0844 8000 400
2 Oct – CHESTERFIELD Winding Wheel – Box office: 01246 345 222
3 Oct – PRESTON Guild Hall – Box office: 01772 80 44 44
4 Oct – GLASGOW – Royal Concert Hall – Box office: 0141 353 8000
5 Oct – NEWCASTLE – City Hall – Box office: 08448 11 21 21
6 Oct – DONCASTER The Dome – Box office: 01302 537704
8 Oct – WEYMOUTH Pavilion – Box office: 01305 783 225
9 Oct – HIGH WYCOMBE Swan Theatre – Box office: 01494 512 000
10 Oct – IPSWICH Regent Theatre – Box office: 01473 433100
Book tickets & find more info @ www.kingofpoptour.com
For more info on Navi visit:
For more info on the tour organisers 'Elite Tributes' visit:
For further media information including Images, Interview Requests, Competition & Review Tickets – Please contact:
John Patrick
Elite Tributes – International Concert Promotions
Tel: 07716 414 338 (International: 00447716 414338)
Email: info@elitetributes.org
Source: Elite Tributes & MJWN
Leave a comment