Special Request For A Sick MJ Fan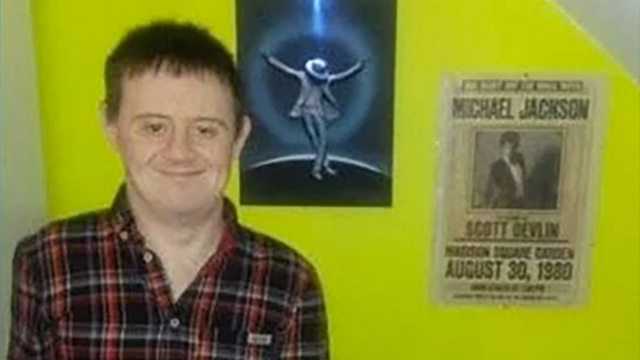 Scotty Aesen, from South Carolina in the USA, has written to us about her nephew Scott Devlin. Scotty has told us that her nephew Scott is a devout Michael Jackson fan and he is also a special needs person with Downs Syndrome.
When Michael died Scott was ravaged with grief and since then has had a very hard time coping. He was depressed for quite a long time but still finds happiness in listening to Michael's music all day long.
Scott lives in Kirkintilloch, Scotland and Scotty has told us that the family were devastated to find out at Christmas last year, that their nephew has cancer.
Scott is 36 years old and though the prognosis is good, he will have to have four months of chemo which makes him very sick. To help him through this process, Scotty has asked MJWN to share her nephews story in the hope that Michael's fans could send her nephew a card. She told us that it would mean the world to him and that he knows it would help in his recovery.
Therefore…If any fans that would love to help Scott feel better and share some 'MJ love' they can send him a card, picture of Michael or anything really that you feel may help, to the following address:
Mr Scott Devlin
7 Burnbrae
Waterside
Kirkintilloch
Scotland
G66 3NL
UK
Source: MJWN with special thanks to Scotty Aesen
Leave a comment