Michael's Top Ten Iconic Fashion Trademarks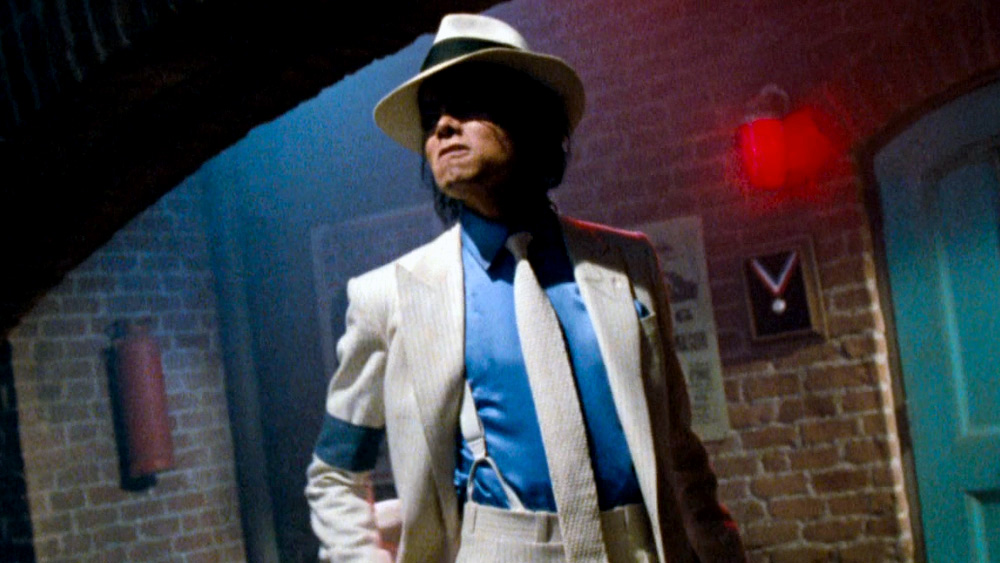 STYLIGHT, an international fashion platform with over 100 online
shops, pays tribute to Michael and his iconic fashion style on what would
have been his 56th Birthday this 29th August 2014, by compiling a list of
his top 10 ultimate fashion trademarks with some interesting facts about
each one.
Everyday STYLIGHT features a hand-picked selection of the latest trends,
fresh fashion inspiration and popular products from the hottest fashion
shops and boutiques online, on one website. It is no wonder that they have
honoured Michael on their site for his birthday as he was constantly setting
trends himself both on stage and off. This is what they had to say:
"Michael Jackson: the King of Pop, but for his fans and many critics alike, he was also the King of Style. Michael's very particular sense of style was clear right from the start of his career, setting him apart from his peers and cementing him as a fashion leader not a follower. Throughout his career he popularized many fashion items, making them synonymous with his look and style. August 29th will mark what would've been Jackson's 56th birthday and as a tribute to his iconic style we have compiled his 10 Ultimate Fashion Trademarks, and included some fun, interesting facts about each one. So don your trilby hat and penny loafers and "shamone" into Michael Jackson's

wardrobe!"
Their list is as follows:
MICHAEL JACKSON – ULTIMATE FASHION TRADEMARKS
1. THE SINGLE RHINESTONE GLOVE (Billie Jean 1983)
-covered in 1,200 hand-sewn Austrian crystals.
-sold for $420,000 at an auction in 2009.
-"Everyone wears two gloves; I'll wear one and make them pay attention."
2. THE RED LEATHER JACKET (Thriller 1983)
-Michael filed a lawsuit in 1984 to prevent unauthorized copies of the
jacket.
-sold for $1.8 million at an auction in 2011.
-The "Thriller" jacket created for the 1988 Bad tour contained 11,000
light bulbs that would light up during the performance and pulsate to the
beat of the song.
3. THE PENNY LOAFERS (The Way You Make Me Feel 1987)
-Michael's shoe size is a bit of a mystery, but most people agree that
he wears a US size 10.
-Wore spangled socks so people in the back could see his dance moves.
-One pair of loafers was sold for $66,000.
4. THE FEDORA HAT (Billie Jean 1983 & Smooth Criminal 1988)
-Michael initially wanted to wear it when he was with the Jackson 5 but
the producers forbade it.
-For his performance at Motown 25 he called his management and asked
for a "spy hat – something that s secret agent would wear."
5. THE MILITARY JACKET (Grammy Awards 1993)
-His favourite piece of clothing; a milky white military jacket with
pearls and beads.
-Costume designer Michael Bush would research historically correct
military gear for Michael.
-One leather military jacket, which Michael wore to Japan in 1987, was
sold for $144,000 in 2010.
6. THE AVIATOR SUNGLASSES (The Grammys 1984)
-Michael wore Ray Ban aviators throughout his career; his favourite was
the Aviator Large, 3025.
-First recognized with the aviator sunglasses in his "Thriller" era,
1982 – 1985.
-Jackson's most acclaimed performance wearing aviators was during the
halftime show at the Super Bowl XXVII in 1993. After audience figures
increased and his Dangerous album climbed 90 places in
the charts.
7. THE SEQUIN JACKET (Victory Tour 1984)
-The sequin jacket he wore at his Motown 25 performance belonged to his
mother.
-Later, Michael added a patch on the back of his jacket to protect his
hair from tangling in the sequins while he was performing.
-The jacket that he wore on the Victory Tour in 1984 was sold for
$56,260.
8. THE SMOOTH CRIMINAL SHOES (Smooth Criminal 1988)
-Michael and his costume designers shared the US patent for these shoes.
-The design of the shoes is similar to footwear worn by astronauts.
-The heels contained slots which could be fastened on top of pegs that
would come out of the stage, enabling all dancers to lean 45 degrees.
9. THE HEAVY METALS, BELTS & ARMOUR (They Don't Care About Us 1996)
-MJJ Production received permission from Disney to use their Peter Pan
image for a belt.
-The metal shin guards that he often wore were inspired by baseball
players. "Why do only baseball players get to wear shin guards?" he said.
-Michael preferred his accessories to be made from silver – as it was
lighter than other metals, enabling him to dance smoothly.
10. THE ARMBAND (Smooth Criminal 1988)
-He famously said: "As long as there are underprivileged children in
the world, I will continue to wear this armband."
-Michael was influenced by the 60's when black armbands symbolized war
protests.
-Regardless of colour, all of the armbands symbolized the same thing.
For more details on STYLIGHT and their tribute to Michael, please visit here.
Source: Stylight & MJWN
Leave a comment