MJ Themed Wedding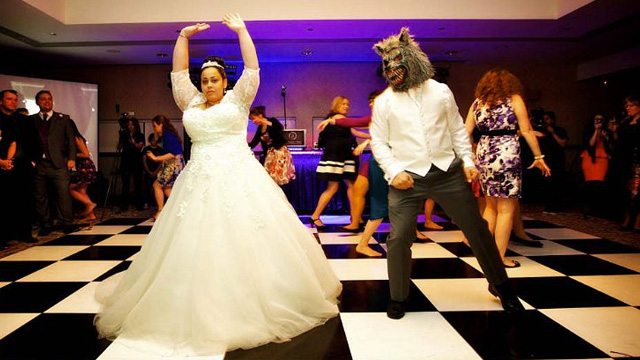 Michael fan, Robert Lindsay, has sent us in clips taken from his wedding video, which he would like us to share with you. His entire wedding day was MJ themed, the table names, the music and they even had an MJ performer to entertain their guests.
Robert and Vicky's first dance was an MJ Medley which included many of Michael's songs followed by Robert singing 'Ill Be There' to his new wife, which she was totally unaware of.
Watch Robert & Vicky's first dance:
Here's Robert singing 'I'll Be There':
Congratulations to you both and we hope you have many more special Michaelie moments together!
Source: Robert Lindsay & MJWN
Leave a comment