Michael's Hologram Debuts At Billboard Awards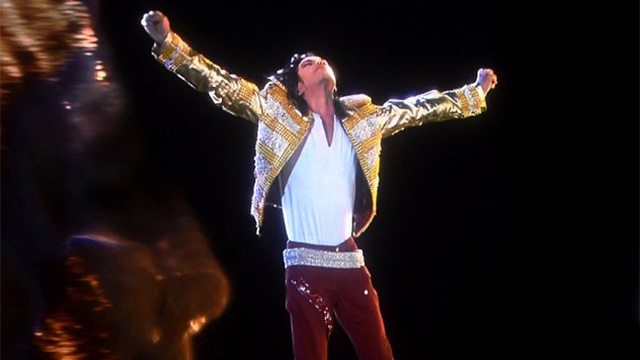 The long rumoured hologram of the King of Pop made its debut last night during the 2014 Billboard Awards, live from the MGM Grand Arena in Las Vegas.
The light illusion of Michael Jackson performed with 16 dancers live on stage to the track 'Slave To The Rhythm' from the number one 'Xscape' album.
Appearing in a Michael esq golden jacket, white t-shirt and red trousers, the hologram walked down stairs (after sitting on a golden throne) and moved around the stage performing some of Michael's iconic moves including his famous moonwalk. Similar to how Michael performed his songs live, the audio used was special for the performance, to allow for a special solo dance time under the spotlight.
Though a virtual performance, it still gained a standing ovation from the crowd and had moved some audience members to tears. The special performance was the result of nearly half a year of planning, choreography and filming, not to mention the development of new technology. Larry Klein, the director and producer of the awards ceremony said;
"You were watching the magic of Michael Jackson just like you would have when he was performing."
Brother Rich and Tone Talauega were brought in to choreograph the performance. Their involvement with Michael dates back to the 1995 MTV Video Music Awards and they also choreographed the HIStory tour in 1996/1997 with Michael.
Source: Billboard & MJWN
Leave a comment