Parisienne MJ Academy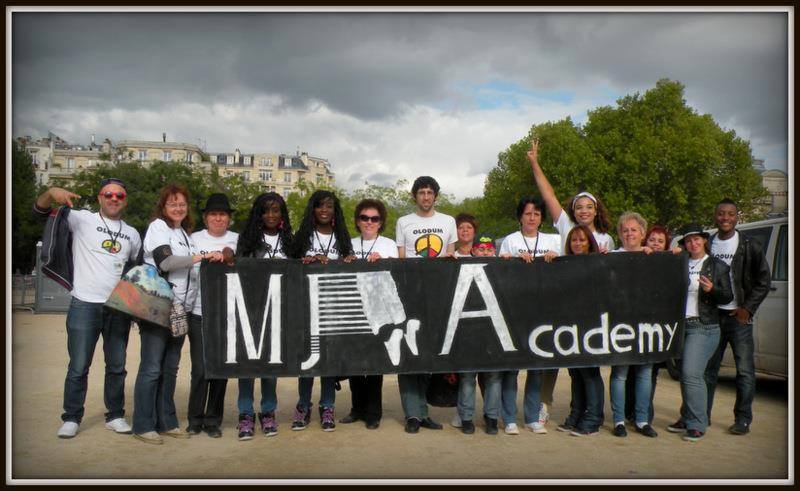 Mick Ayari is the creator and dance teacher of a Dance Academy in Paris, France named the MJ Academy. Here students can enrol to learn how to dance like Michael Jackson, and he has shared with us a little about his Academy and how it began!
The Academy began in 2010, one year after Michael's passing. Mick explains that after dancing on stage for years he wanted to share his passion for Michael and Michael's dance with others.
He decided to teach all the choreography and dance steps that Michael thrilled us with in his video clips, television performances and live on stage. He found a dance hall in the heart of Paris and he decided that he would dedicate it to Michael and turned it into what is now the 'MJ Academy: The Paris Dance School of Michael Jackson.'
Many fans and even non-fans were registered in the first year. Children, teenagers, adults and even seniors all came together with one common interest, to learn the dance steps and routines that were made famous by Michael Jackson.
The MJ Academy has also been acknowledged and honoured by several French newspapers and has had quite a few people that were connected to or worked with Michael come through its doors and visit including Jennifer Batten, Michael Bush and Dorian Holley.
Each season Mick teaches the students a different MJ Dance routine and at the end of the season they bring what they have learnt as a tribute to Michael on stage in a show.
In 2010/2011 students were taught the 'Smooth Criminal' routine.
In 2011/2012 it was the 'Ghosts' routine.
In 2012/2013 they were shown how to perform Michael's 'Dangerous' routine.
This year they will be dancing to Michael's 'Remember The Time.'
Mick states that,
"If he had not existed, I do not think that I ever would have danced in my life and for that I thank Michael from the bottom of my heart."
The MJ Academy is located at 40 rue Quincapoix, 75004, Paris, France and everyone is welcome to come and learn the magic dance that was Michael or simply to come and have a look when in Paris, France. To Learn more about the Academy visit here.
Many Academy videos can be viewed here.
A Performance in "Le Grand Rex" theatre for the release of 'This Is It' on DVD and Blu-ray in Paris, France.
Source: Paula Katsikas & MJWN, with many thanks to Mick Ayari
Leave a comment