Michael's Friend Shirley Temple Passes Away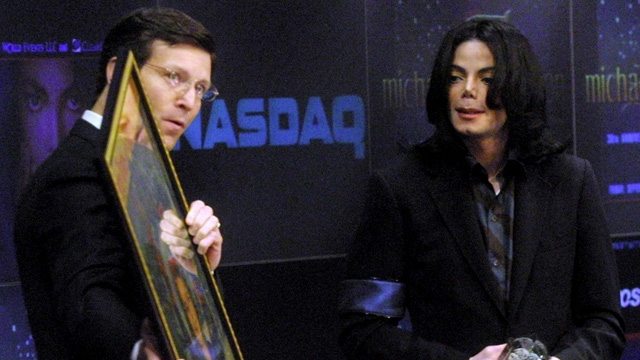 Hollywood child star from the 1930s, Shirley Temple, has passed away aged 85.
Michael was a big fan of Shirley's and certainly connected with her on a personal level, experiencing very similar childhoods. He had a collection of Shirley Temple photos at Neverland and would have posters of her put up in his hotel rooms whilst on tour.
In 2001, when Michael rang the bell of the famous NASDAQ in Times Square, the public knowledge of his love and admiration for her is evident as he was presented with a 1934 Shirley Temple poster.
Of the Hollywood star, Michael said:
"I used to think that I was unique in feeling that I was without a childhood. I believed that indeed there were only a handful with whom I could share those feelings. When I recently met with Shirley Temple Black, the great child star of the 1930s and 40s, we said nothing to each other at first, we simply cried together, for she could share a pain with me that only others like my close friends Elizabeth Taylor and McCauley Culkin know"
Watch a video of Michael receiving the poster from 2001:
Source: MJWN with special thanks to Paula
Leave a comment