Willard Carroll Outbid Michael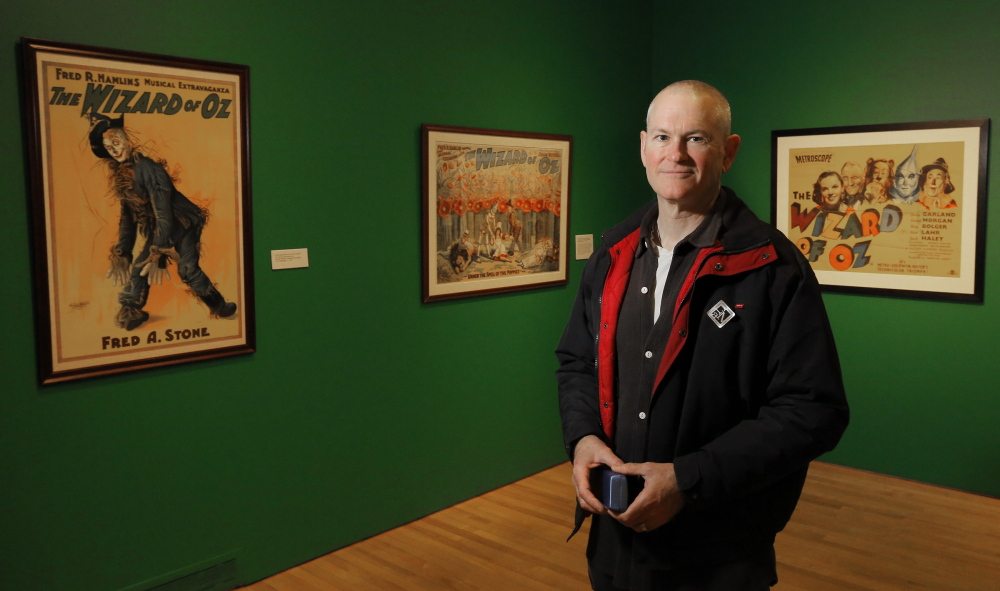 PressHerald.com has an article on how Wlllard Carrol outbid Michael for 'The Wizard Of Oz' memorabilia, at an auction 20 years ago, paying $80,000 for an hourglass, used by 'The Wicked Witch Of The West' to threaten Dorothy.
In a fascinating article you can read about the bidding process that day, and how his collection now comprises the entirety of 'The Wonderful Wizard Of Oz' exhibition at the Farnsworth Art Museum, in Rockland.
"Obviously, Michael Jackson could have outbid me," said Carroll.
But Michael's representative was authorized to bid only so high. Determined to acquire the hourglass that he coveted for years, Carroll kept upping the bid until Michael's emissary angrily (apparently,) bowed out.
"That is the most I've ever paid for anything, still today," said Carroll.
It's all about perspective. Carroll, a Hollywood movie and TV producer who moved to Camden with his partner, Tom Wilhite, four years ago, holds the largest private collection of memorabilia inspired by the pop-culture phenomenon that is 'The Wizard of Oz.'
The Carroll/Wilhite Collection numbers about 100,000 pieces, a fraction of which are on view this winter at the Farnsworth.
The rest remain in boxes in storage. But perhaps not for long, as they plan to open a new museum which is currently in the planning stages.
You can read the entire article here.
Source: pressherald.com & MJWN
Leave a comment