'Thriller' Video Was Almost Never Made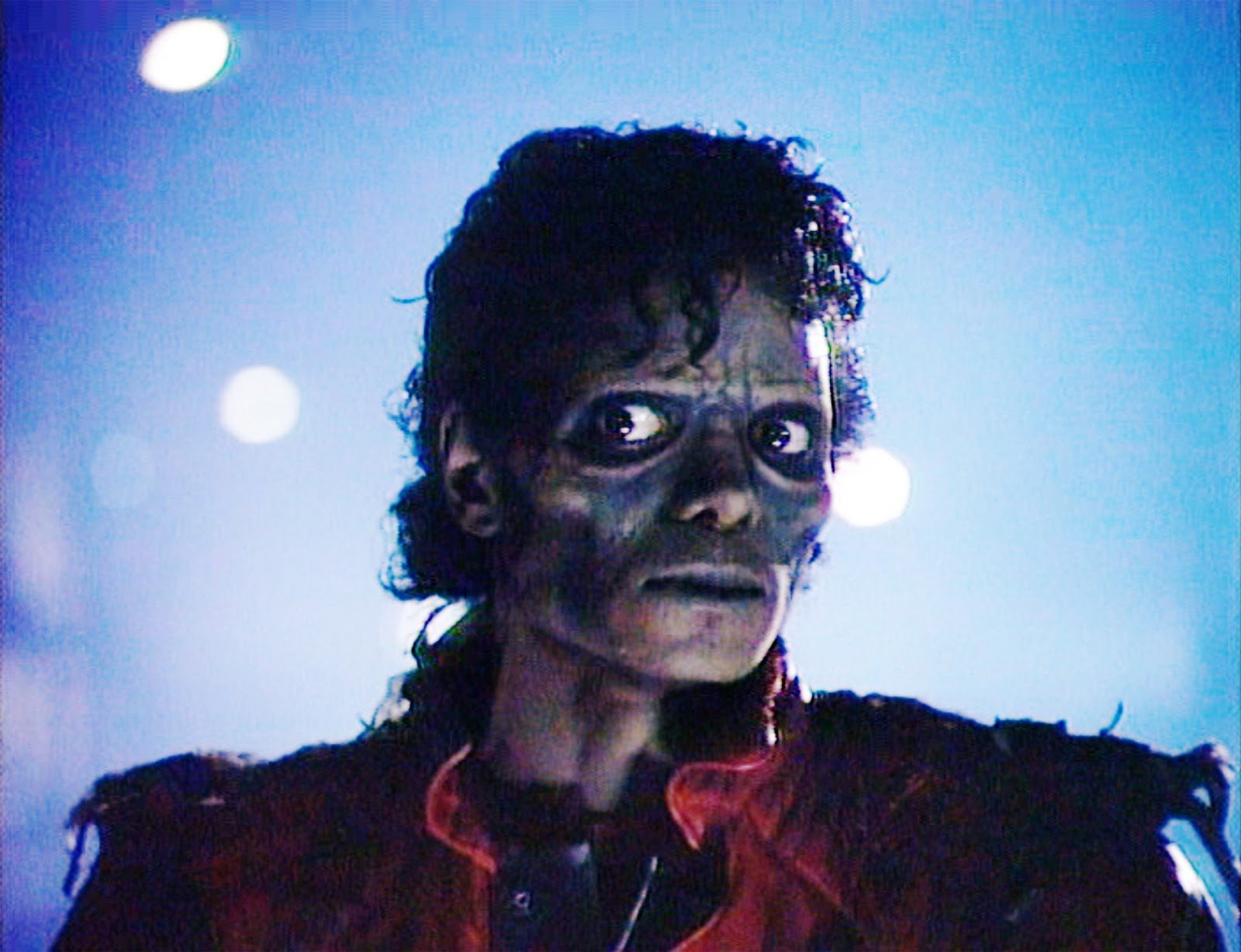 The Daily Mail has a long and very interesting article about the making of the 'Thriller' album and video, and Michael's distress when he first heard the original pressing of the record. It covers the work everyone put in to correct the album, and the making of the iconic 'Thriller' video.
Thirty years ago to the day Michael Jackson turned the world of pop music and TV on its head with the release of the music video 'Thriller.'
Michael's 'Thriller' pop music video broke records, boundaries and ascended him to title of The King Of Pop selling over 9m copies alone. It also spawned the MTV generation, setting the standard for an industry for decades to come.
But the superstar's visionary dream to turn a five minute 12 second pop song into a 14-minute short movie almost didn't happen, key people behind the project reveal today!
His record label first felt 'Thriller,' the biggest selling album of all time, was not good enough and then refused to finance the video.
Michael, along with producer Quincy Jones, studio engineer Bruce Swedien and Rod Temperton, ignored his record label, Epic Records, to forge ahead with making the promo. The label died not even plan to release 'Thriller' as a single.
Michael, desperate to emulate the gore and comedy of the 1981 hit 'An American Werewolf in London,' hired its director John Landis and went to the then fledgling cable channel MTV, urging them to invest in the project.
He and Michael's marketing ploys lead to a global revolution in the music scene, with all labels demanding their acts make videos to sell their tunes.
But in 1982, just a year before the success, Michael's 'Thriller' CD appeared to be ready for the bargain bins at record stores.
Legendary producer Quincy called in Swedien and Temperton, who had co-written much of Michael's previous album 'Off the Wall,' to make some magic in eight weeks at Westlake Studios in LA.
Five-time Grammy winner Bruce revealed: "They built the studio especially for Michael and us, and we did it in just eight weeks. We would work from noon to the early hours every day. Michael was dedicated, there was and is no one who worked like him, which was good for us. Before sessions he would be in early warming his voice with vocal coaches. He strove to be the best and had a work ethic like no other. He wrote the songs, lyrics and sang them. But we knew what we were after and that was to showcase Michael. t know if it would be a hit, because you never know what the public desire and what is going to happen."
English writer Temperton, who was in 70s disco act Heatwave, penned 40 songs and presented them to Michael, Bruce and Quincy.
'But the pressure was building and the record company was worried as they wanted it out for Christmas. After eight weeks in the studio, Michael hit rock bottom as unimpressed record chiefs blasted the album during their first play back."
Bruce, 79, said: 'It was a disaster. I told the guys it was too long. We were listening to it and saw that the bosses weren't happy. They went nuts over it when we played it.
'At 28 minutes for one side it was too long for a vinyl disc, which was the primary release medium. In the corner of my eye I noticed Michael slip out of the control room.
'I thought "oh sh** what is going on now" and I followed him. Michael was in a corner sobbing and saying the sound wasn't right. He was devastated. I told him, "Michael, we have got to make it shorter." All Michael cared about was results – nothing else mattered.
'We pleaded with the record company to get two more weeks. It was tremendous pressure as we didn't just remix it down, we started from scratch and edited, orchestrated, recorded new songs and re-did the whole album in two weeks. We even took three songs out, all of which would be hits today, because Michael never wrote a bad song.
'Thriller is only second to my marriage in terms of the energy, devotion and emotion I put into something. Michael was the same.'
After they rushed through the remixed version, bosses loved the shorter version.
The album was eventually released on November 30, 1982, with strong early sales of the CD, then later bolstered by the release of the singles 'Billie Jean' and 'Beat It.'
However, Michael's sales went into overdrive after he debuted the moonwalk on US TV in front of 47m viewers at the Motown 25th Anniversary concert in March 1983.
Bruce said: 'Michael always used to dance in the studio so we knew about his moves, but he never expected that reaction. It was a new step for him and being a perfectionist that performance reshaped the way the world saw Michael and pop music entertainment.
'Fred Astaire was right when he said Michael was the greatest dancer of the century.'
'The record company paid for 'Billie Jean' and 'Beat It,' but they wouldn't pay for 'Thriller.' We paid for it'
But he wanted to push the envelope by delivering something the world had never seen – a music movie for a pop single.
Bruce continued: 'Michael always wanted to make movies really as well as record records. Michael wanted to make a video that was a complete story, like a mini-movie… and that is what he did. 'Thriller' was the perfect vehicle for that.'
'But it would have been a terrible precedent for us to start paying for the production. So what we did was pay for the making of 'Thriller,' sold that and the money was then used to pay for 'Thriller.'
'Technically we didn't pay for the production of the video, but the money we gave was used for the video and that was the way for it to be made. We were accustomed to what Michael could do, but he blew it out.
'That was a level we had never seen on a music video before and it was the level of drama associated with song. It was the video we couldn't wait to show everybody.
'It was wildly entertaining and Michael Jackson at his best.'
Michael had tapped up Hollywood director Landis, famous for hits like The Blues Brothers and Trading Places, to oversee the movie.
Bruce was asked to extend the five-minute album track by nine minutes to accompany the dance moves.
'Michael recorded the vocals in the dark for 'Thriller,' which is quite scary. Music is the only true magic in life. I used his vision too.
'Afterwards, Michael and Quincy just left me for a few days to get the business done. They left me to my own devices for days with a note on the console saying "Call when we should come back" with some pictures drawn by Michael.'
To read the full article and view the excellent photos, go here.
Source: The Daily Mail Online & MJWN
Leave a comment