Little Thriller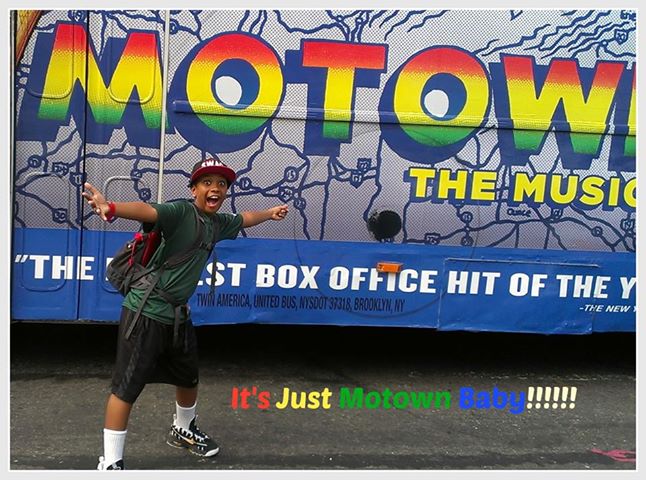 For ten-year-old Darius Kaleb every day is a song and a dance – literally – because he performs on Broadway in 'Motown, The Musical' as a young Michael Jackson! That's because the Secaucus resident goes into New York City several times a week to do something few children his age can do: perform in a Broadway musical.
Not only that, Darius plays the Prince of Pop, Michael Jackson, in the Great White Way production, 'Motown, the Musical,' at the Lunt Fontanne Theater.
Getting this plum assignment was no walk in the park. Darius was selected after a nationwide search involving thousands.
In the production, Darius plays a young Michael, a young Berry Gordy Jr. (Motown Records founder,) and a young Stevie Wonder. Most of the time on stage, he is singing and dancing. In fact, he performs seven songs, six of them MJ tunes, including the classics, 'I Want You Back,' 'ABC,' 'The Love You Save,' and 'I'll Be There.'
View Darius performing here.
This isn't the first time Darius has portrayed Michael in a live show. He also performed in Japan in 'Thriller Live/World Tour.' Darius's high stepping in 'Thriller' included the moonwalk and the "lean in" of 'Smooth Criminal.' He loves doing the "lean in," but won't give up the secret.
"He got to be the first kid ever to do the 'lean' on the tour," said his mom, Denise Harris, "and we're just ecstatic."
Harris, of course, is proud as a peacock. But her son's success doesn't surprise her.
He has no formal training but comes from a musically talented family, with his older twin brothers, Robert and Ryan, 20, once cast together as a young Simba in 'The Lion King.' His great grandfather was also an actor in the 1960s.
Getting paid and gaining fame are great, but for Darius, the importance of his performances boil down to how they make him feel.
"Seeing the audience smiling – it's awesome," he said.
Source: The Hudson Reporter & MJWN
Leave a comment