A Life For L.O.V.E.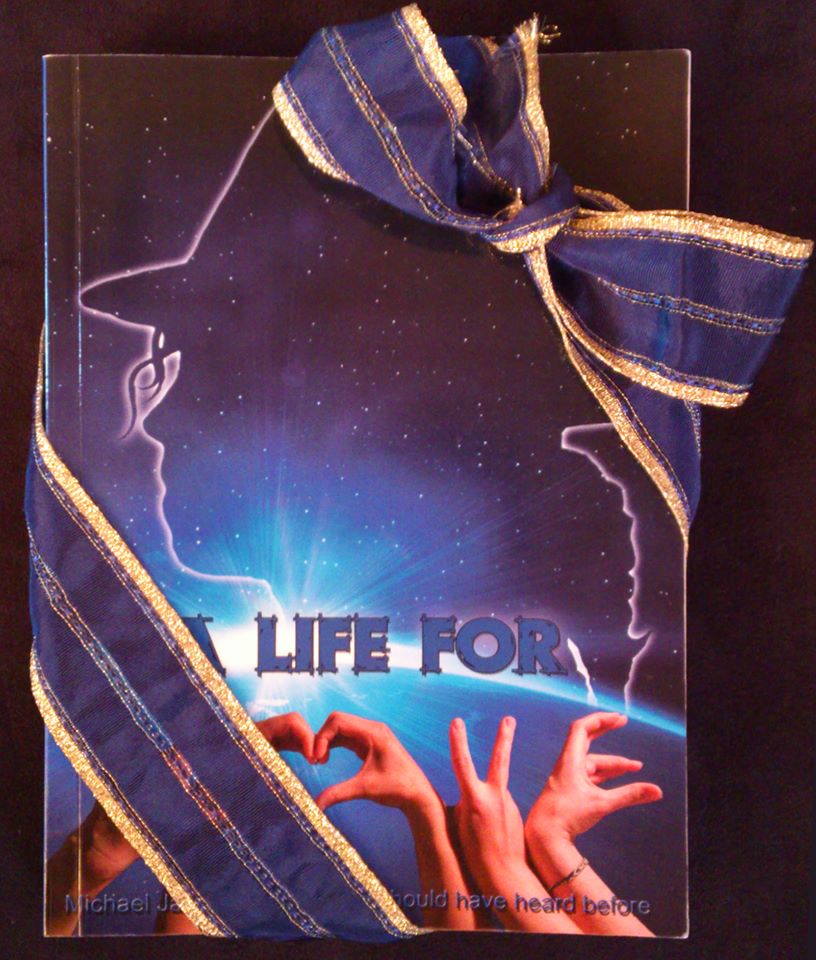 A new book "A Life For L.O.V.E," has been published by the compilers of "It's All about L.O.V.E." It contains stories about Michael you maybe have heard before.
Out in time for Michael´s 55th birthday anniversary, we are very happy and excited to let you all know about our new book "A life for L.O.V.E." that is OUT NOW.
Some of you may have read our first book "It's all about L.O.V.E.", which portrayed the unique relationship between Michael and his fans through true stories by fans from all over the world.
For the last two years we have been working on our second project which is a first time ever collection of stories focusing on Michael's humanitarian efforts.
As you all know, the whole world celebrates Michael's musical legacy and his groundbreaking achievements in the entertainment industry, yet little is publicly known about the fact that he also broke records with his charitable accomplishments and that he used his tremendous popularity, influence and amazing success to call attention to social and political problems.
We wanted to help to change that.
"A life for L.O.V.E." is the first book that concentrates on this important aspect of Michael's life! On over 450 pages, this beautiful potpourri of true stories shows a vivid picture and personal portrait of a man whose declared goal it was to HEAL THE WORLD and start with the MAN IN THE MIRROR. Contributors from all over the world, including Howard McCrary, Seth Riggs, David Nordahl, John Isaac, Dieter Wiesner, Mike LaPerruque, Dr. Patrick Treacy, Teddy Lakis, former Neverland employees and many more who knew Michael, were his friends, worked for him, received his help and encouragement or got inspired by him, wrote down their personal memories and experiences with Michael.
Michael inspired millions through his message, but mostly his dear fans. Therefore the book also introduces some selected fan charity projects that continue Michael's message and wish for a better world.
We hope many people get inspired by reading about Michael's untiring fight against indifference and will find a way to do their share to help make this world a better place, too.
Joining the line of those keeping Michael's message alive, ALL proceeds from this book are being donated to the "Make-A-Wish" foundation again – just as we did with our last book "It's all about L.O.V.E", which already collected over 6,500€ for charity. Therewith we would like to dedicate this book to Michael as our birthday gift for him.
We hope you are looking forward to hold the book in your hands now and read it, or give it as a gift to someone else – SPREAD the word – SPREAD Michael´s message of L.O.V.E.!
You can order "A Life For L.O.V.E." in any bookstore near you, through its ISBN: 978-3-8495-5196-4
Or you can order it in various online stores (just don´t forget to type in the dots in L.O.V.E. to find it).
Amazon offers it in most of their national stores, click here for the US site:
and here in the UK.
PLEASE ALSO HELP US TO SPREAD WORD by leaving comments about the book on amazon or other stores and PLEASE like / join us
and TWITTER.
For more information please visit our website.
For further questions/feedback, please email us: team@mjjbook.com
Source: TeamMJJBook & MJWN
Leave a comment