Kenny Ortega Was Worried About Tour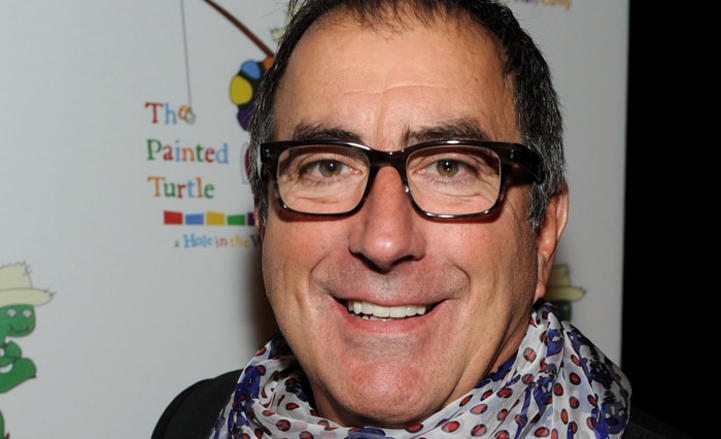 Weeks before the planned opening of Michael's 'This Is It' shows, director Kenny Ortega says he and the star worried that the production would not be ready. Ortega testified that special-effect numbers demanded more time.
Further probing by Jackson family attorney Brian Panish revealed deeper troubles.
Weeks before the production was to relocate to London, Michael was missing one rehearsal after another. "I saw a Michael that frightened me," Ortega said, calling his appearance "very, very troubling."  Ortega added, "The singer didn't rehearse that night. Michael improved somewhat as the night went on but wasn't coherent when he arrived that day."
Ortega later broke down while reading an email he sent to the CEO of concert promoter AEG Live LLC describing Michael as a "lost boy."
Ortega testified: "I had more than a serious concern. It was my feeling that we were not going to make it."
He told the jury that he sent the email describing Michael's poor condition to AEG Live CEO Randy Phillips, to suggest that Michael needed professional help. He also said that based on Michael's condition, he didn't believe the 'This Is It' shows could go forward, but he hoped there would be a turnaround.
The director said he repeatedly called Murray that night, but his only concern was for Michael's health. Ortega and Michael worked on two previous concert tours and had been friends for years.
"I tried the doctor who I thought would be the most natural person to help," Ortega said. "Then I reached out to AEG, Michael's partners, to make sure they were aware of how I felt and what I saw."
The jurors were shown phone records: Ortega making multiple calls to Doctor Conrad Murray, Michael's personal physician.
Ortega says he became connected to Murray as part of an arrangement made by AEG executives, promoters of Michael's tour. Ortega says that to get the production on track, AEG CEO Randy Phillips and Murray would be in charge of getting Michael to rehearsals. Ortega and Michael would be responsible for the show.
The Jackson family attorneys say the arrangement reveals what is called an "implied-in-fact" contract. Even though Murray's independent contract agreement was never signed by AEG or Michael, the conduct of AEG executives allegedly demonstrated that Murray was employed by AEG.
Jurors hearing the case have heard about Michael's inability to rehearse from other witnesses, but Ortega was the highest-ranking tour worker to testify at the civil trial and had the most direct contact with AEG executives and Michael.
He told the jury he had to work directly with Murray to co-ordinate Michael's rehearsal schedule and that Phillips was also involved.
Ortega said it's the only concert he's ever worked on where he's had to co-ordinate a rehearsal schedule with a performer's doctor and concert promoter.
Source: ABC local, 680news & MJWN
Leave a comment