Multilingual 'One Rose For Michael'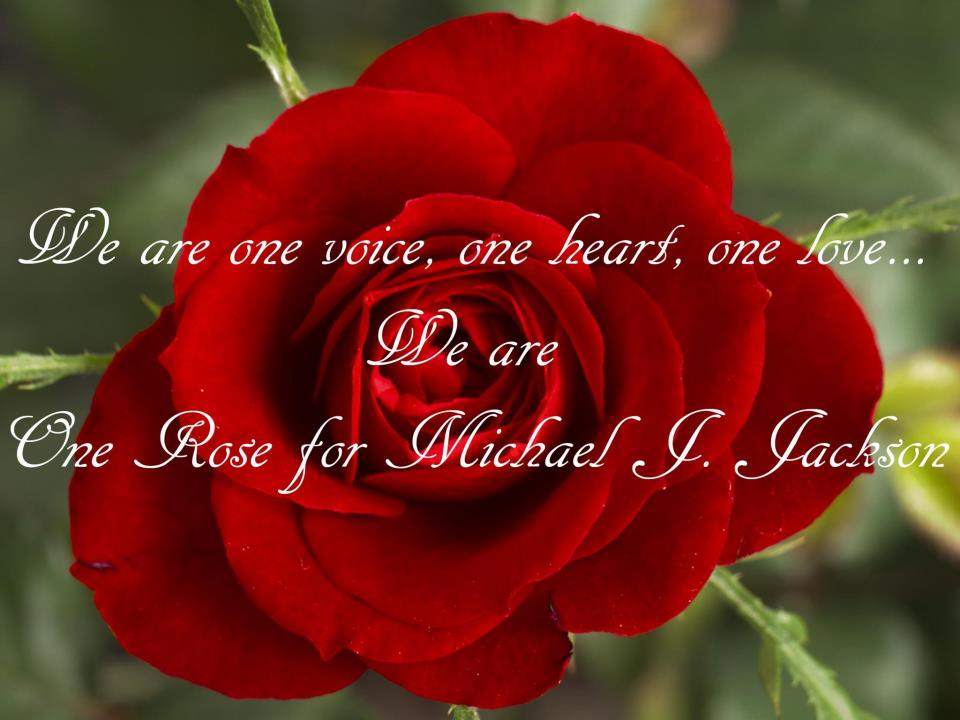 'One Rose For Michael,' makes it possible for MJ fans around the globe to continue to show their LOVE to Michael, on the anniversary of his passing, by showering his resting place with freedom roses; a single rose from each contributor is delivered to Michael's tomb on his anniversary or his birthday.
'One Rose For Michael' on Face Book, has been translated into French, Spanish, German and Russian, to make life easier for the many fans who do not speak English, as their first language.
The campaign is run by Robyn Stark and Sarah Nunyabidniz.
See the FaceBook Page for full details here.
Source: One Rose For Michael & MJWN
Leave a comment