Michael Jackson Was A Hero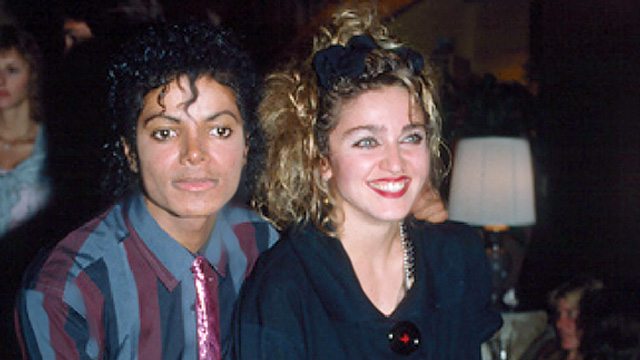 Madonna's penultimate song of every performance on her first solo tour, 'The Virgin Tour,' was 'Like a Virgin.' In a recreation of her infamous 1984 MTV Video Music Awards performance, Madonna wore a white wedding dress and writhed around on the floor, at the end.
Midway through the song she sang a few lines from Michael's 'Billie Jean,' long before mash-ups were the rage. The two pop giants were never that close, but they had a ton of respect for each other.
"When he moved, he had the elegance of Fred Astaire and packed the punch of Muhammad Ali," she said shortly after Michael died.
"His music had an extra layer of inexplicable magic that didn't just make you want to dance but actually made you believe you could fly, dare to dream, be anything that you wanted to be. Because that is what heroes do, and Michael Jackson was a hero."
Source: Rollingstone & MJWN
Leave a comment