Jonathan Moffett Remembers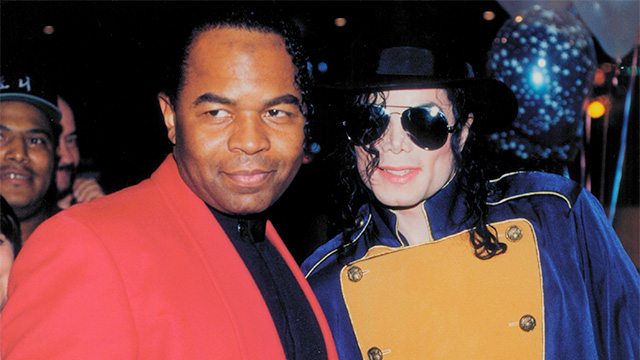 Jonathan 'Sugarfoot' Moffett is a very accomplished musician, songwriter and producer. His huge talent led him to perform in concert on twenty-two major tours including the world famous Jackson's 'Victory' Tour. He has recorded with great artists such as Madonna, Diana Ross and Elton John.
He also worked with Michael on his 'HIStory' tour and his 30th Special at Madison Square Gardens. Then in the spring of 2009, on a personal request from his friend, brother in heart and inspiration, 'King of Pop,' no 'King of Music,' Michael called for his comeback tour, 'This is It.'
Unfortunately, sometimes the best-laid plans don't compare to God's plan.  For HE decided that Michael's presence was desired more in Heaven than on Earth.  So now, heaven will witness, the greatest show it has in a long, long time.  So through that turn of events, we are left with the greatest memories in music and entertainment history.
Jonathan is left with starring in one of the greatest music film documentaries in the history of filming and theatrical releases.  The motion picture film, 'This is It!' This is one of Jonathan's proudest moments, being associated with music history and the greatest entertainer that has ever lived, Michael Jackson.
In 2011, Jonathan was asked along with the some of Michael's original band members to join and perform in the Cirque du Soliel's, 'Michael Jackson Immortal' World Tour, which is scheduled to run through the end of 2013 or longer.
Jonathan has kindly shared some photographs with us, plus heart-warming words about touring with Michael, during the 'HIStory' tour in South Korea – sounds like he experienced something very special, which is still fresh in his memory today!
"Witness the SHEER hysteria, anarchy, frenzy and pandemonium Michael caused EVERYWHERE he went! It's truly astonishing – And I, bore witness to it. Often, at times as I was fortunate enough to have been there, in fact, many times! These people will NEVER forget – I will NEVER forget.    This is part of my life – THIS, is my legacy – And THIS has become … My History!
Jonathan Moffett "Foot" – To MJ : )"
Source: Jonathan 'Sugarfoot' Moffett & MJWN, with special thanks to Paula
Leave a comment