An Amazing Accident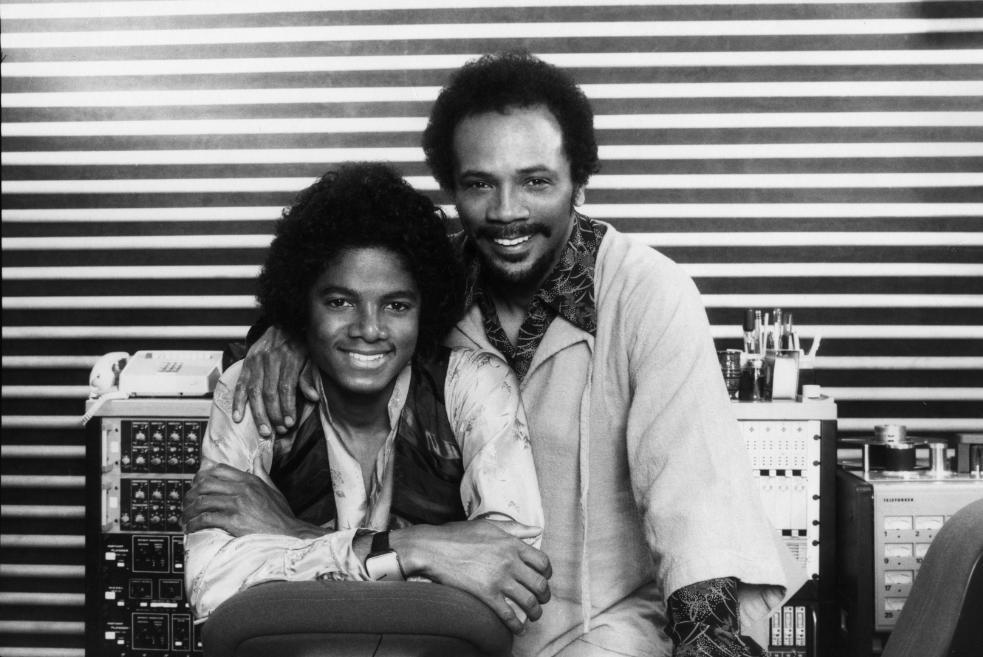 Quincy Jones has recently spoken about his time working with Michael, saying they came together by accident.
In an interview with Billboard, to mark his 80th birthday on March 14th and forthcoming induction into the 'Rock And Roll Hall Of Fame,' the celebrated producer, who worked with Michael on his albums 'Off The Wall', 'Thriller,' and 'BAD,' says he met the then fledgling solo artist, while making the 1978 'Wizard Of Oz' adaptation, namely 'The Wiz'.
Michael initially asked Jones if he'd help him find a producer. "I said, 'Michael, look, you don't even have a song in the picture yet. I don't want to think about that. Let's get you a song.' He was only on 'Ease On Down The Road,' that's all we had. He sang a bit of 'A Brand New Day,' but he didn't have a featured song on the picture. So we finally got him 'You Can't Win.' Then I started to watch him. He was so curious, inquisitive. He knew everybody's dialogue (in the film.)"
Speaking about their ground-breaking collaboration, Quincy explained that they came from two totally different schools. But between the two of us we had everything. Mine was big band and amazing singers, jazz and all that stuff. And I remember when Berry Gordy first started Motown in Detroit. When I was with Lionel Hampton, Leo Fender brought the Fender bass to us, one of the first ones. And nobody knew what the hell it was. But it started the electric rhythm section. If there hadn't been a Fender bass, there would be no rock'n'roll and no Motown.
In those days, (you had to) stay right on the path of the true jazz thing. But rock'n'roll kind of blew the big bands out, and folk and doo-wop. So Herbie [Hancock] wrote 'Watermelon Man.' Cannonball (Adderley) did 'Mercy, Mercy, Mercy.' I did 'Walking in Space' and Miles (Davis) did 'Bitches Brew' with the electric rhythm section. So I didn't have to listen to anybody to learn how to do Michael.
But I was looking to see what he could do that hadn't been done before. I was thinking about the range of his voice. That's the stuff you do, the architecture of your production. Michael was so smart and intuitive. He just hooked onto everything and watched everybody. Fred Astaire, Sammy Davis Jr., James Brown. We put our back­grounds together and we did it. Of their collaborations, which led to the best-selling album of all time in 'Thriller,' which has sold around 110 million copies, Jones says he was looking to do something that had never been done before.
Jones, who has been nominated for a record 79 Grammys, winning 27 of them, will be inducted into the 'Rock And Hall Of Fame' on April 18th. He said: "It's too early. I'm too young. My age may be 80 but I feel 35."
Michael himself, was nominated over thirty times and won 18 times, and we are sure many more were yet to come!
Source: nme.com, Billboard & MJWN
Leave a comment