Dedication Of Everland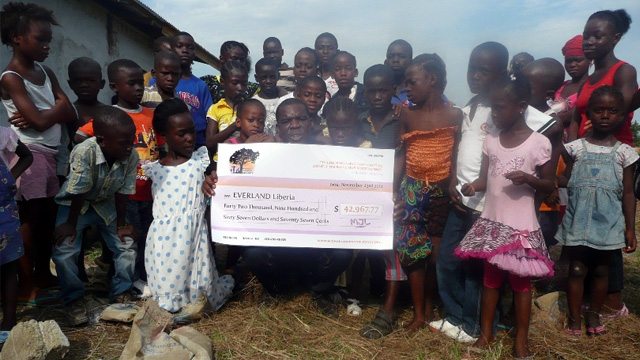 After years of struggle, disappointment and heartache, MichaelJacksonLegacy.org, the wonderful fans who worked on this project, can look at their achievements with great pride! The children's home in Liberia is built and the children of the area are finally able to go to school. Many of the children are also being sponsored by Michael's fans, however there are many more who need our help.
On 23rd November 2012, a dream came true for Michael Jackson's devoted fans around the world as they saw the dedication of Everland Children's Home – a building which will be a home to no less than 50 children for whom it will provide love, sustenance, stability and joy.
In under 16 months since the founding of the charity, MJL had raised enough money to finance the building of Everland Children's Home in its entirety, as well as the funding for a generator and all interior furnishings. This was made possible by less than 300 fans from 27 different countries around the world. This groundbreaking iniative is the first time in history that supporters of someone in the public eye have joined forces to engage collectively in such a humanitarian endeavour, and it is not surprising considering Michael's love for children and the countless good deeds he did throughout his life. Michael Jackson never asked his fans for just one thing during his lifetime. 'Help me to help the children' he said, and emphasised that helping just one child means having done so much. His fans are now going above and beyond that in the star's absence by funding the building of Everland, which will cater for 50 children at a time.
Source: MJL & MJWN
Leave a comment