Tribute Album Review
REVIEW ON CLINARK'S ALBUM TRIBUTE TO MICHAEL JACKSON (A LEGEND AND A WARRIOR)
Clinark's album 'Tribute to Michael Jackson (A Legend And A Warrior)', while omitting  some of the more iconic songs like 'Billie Jean' and 'Thriller,' maybe the idea here was that some Michael Jackson songs need to be left to Michael alone. The album however includes 18 various songs, mainly popular, with a selection taken from right across the board. The 18 tracks incorporate a mixture of different styles too from reggae, dancehall, one drop reggae, pop, R&B and soul, and it is bound to give listeners an interesting and different flavour to the songs.
The first track on the album is an up tempo or better known as dancehall rendition of Michael's 'They Don't Care About Us'. Here Clinark has added the word 'really' to the title, seeming to tone the protest notion down a notch and making it 'They Don't Really Care About Us.' Other songs delivered in this catchy style include 'Remember The Time' and 'Heartbreak Hotel.'
He does a good interpretation of Michael's 'Liberian Girl' from the 'Bad' album with a more acoustic flavour.
Also worth mentioning is the more obscure yet powerful choice of 'You Were There.' It was written and performed only once by Michael at the Shrine Auditorium for Sammy Davis Jr's 60th Anniversary TV special on the 13th November, 1989. Word has it that Michael said later that he would never sing the song again as it was Sammy's song. After listening to the words, 'You were there, before we came, You took the hurt, you took the shame…Yes, you were there, and thanks to you, There's now a door we all walk through…one can't help but commend Clinark for having included this song and having turned it around to a moving tribute to Michael.
Again, with the inclusion of 'Smile', from Michael's 'HIStory' album, what may not seem like an obvious choice, Clinark's sincerity is obvious here. He adds a smooth reggae style to what is now known to be one of Michael's favourite songs.
'Heal The World,' from Michael's hit album 'Dangerous,' released in 1991. A song with a strong message and what is said to be the song Michael was most proud of. Clinark delivers Michael's message with his own unique one drop reggae rendition.
Clinark's vocal talent is highlighted on several ballads that also feature on the album, one of which is 'You Are Not Alone,' a hit single for Michael from the 'HIStory' album released in 1995. It is interesting to note that Clinark adds a very unusual, yet clever touch here by using part of Michael's recording of 'You Are Not Alone' in the background, to his own rendition of the same song.
He also does a solid take to another ballad, one of Michael's older songs and one that sums up Michael's life, 'Music and Me,' released by Motown in 1973. Once again, Clinark's reasoning for selecting certain songs seems apparent here.
Clinark performs a remix of 'I'll Be There,' originally recorded by the Jackson 5 in 1970, as a duet with British female singer Adele Harley. It is believed that Clinark recorded his reggae cover of the song days before Michael died. Together Clinark and Adele deliver a soulful interpretation of the ballad.
Other tracks on the album include 'Stranger In Moscow,' 'We're Almost There,' 'Lady In My Life,' 'Never Can Say Goodbye,' the emotional ballad 'She's Out Of My Life,' which Clinark gives a different twist, and 'I Just Can't Stop Loving You,' kept close to Michael's version, and accompanied on the track by Elaisha Santana. Clinark's rendition incorporates both English and Spanish together on the same track.
It is no surprise and appropriate, given Clinark's obvious sincerity in doing this album, that he ends his tribute with a more subdued rendition of 'Gone Too Soon.'
While the album may raise a few different reactions with hard core MJ fans, on the unique and distinctive take on Michael Jackson songs, overall, it is a well done, well thought out album, with careful consideration taken to the choice of songs. What I am sure is bound to be unanimous in opinion, is that it is certainly a heartfelt tribute on Clinark's part to The King Of Pop.
Reviewed on behalf of MJWN by Paula Katsikas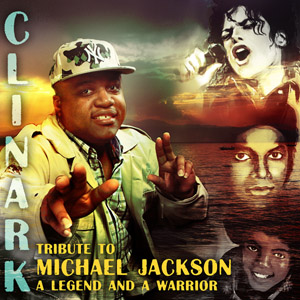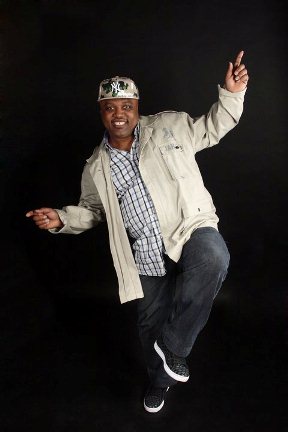 Leave a comment