MJJ Magazine
We have received the following information from MJJ Magazine.
MJJMAGAZINE ISSUE #4 OUT SOON – 'THE FANS'
LET'S SHOW YOURSELF WITH YOUR MJTE & NEW MJ SINGLES!!
'MJJMAGAZINE – The Michael Jackson Magazine' dedicates to you 'THE FANS', a section for your art, photos and letters. You can submit tribute drafts, paintings, poems, your comments & reviews on MJTE game, photos of your MJ rooms, MJ tattoos and collections (including yourself playing with "MJ The Experience" Wii/PS3/Kinect Games & "Hollywood Tonight/Behind The Mask" single releases) by e-mailing fans@mjjmagazine.com as soon as possible.
If you met the King of Pop e-mail us your stories and photos with Michael. All submitted material must be in English language. The best photos and reports will be published in the next issues of MJJMAGAZINE! To make valid your submission please include your name and country along with a photo of yourself. To protect your privacy we will not publish full names if not authorized. Thank You!
Pre-Order Your CopyNow By Clicking Here.
Thanks for your support,
Team MJJMAGAZINE
Source: MJJMAGAZINE/MJJWEBSITE.COM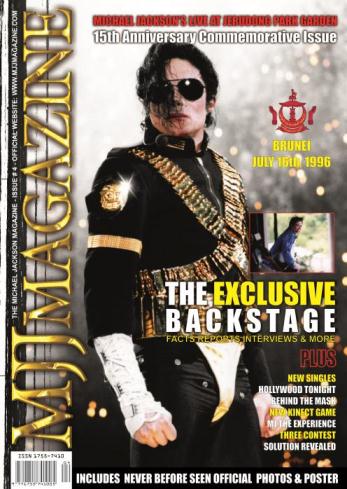 Leave a comment