Broken Heart Stone
A three hundred and seventy-five pound (170 kg) slab of concrete, featuring Michael's hand and foot impressions along with his signature, will go up for auction in Los Angeles next month.
The item is dubbed the "Broken Heart Stone," said auction house Nate D. Sanders, because a surface crack runs through a heart design, within Michael's left palm print.
The online auction, to be held at natesanders.com will end on February 15th 2011.
The slab dates from 1984, when Michael made the impression for a Las Vegas Walk of Fame project, that never materialized. It was discovered in the Riviera Hotel basement in 2006, and raffled-off to a guest, who in turn sold it for an undisclosed sum to its current owner, in 2009.
Coincidentally the consignor, Andy Wilson of Santa Maria, California, was an acquaintance of Michael's, and bought it with the star's blessing.
Mr. Sanders told Reuters on Wednesday, that the slab could sell for more than one hundred thousand dollars.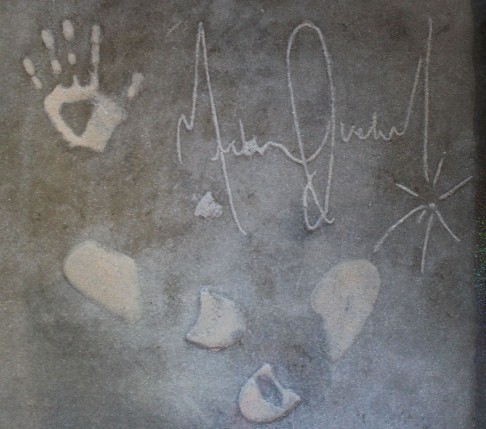 Source: Yahoo News & MJWN, and with special thanks to Paul
Leave a comment