More Tattoos!
Ivan Vallejos de Frutos from Spain has sent us images of his tattoos that he has had to pay tribute to Michael, along with his Michael story.
Ivan says; "So the story goes. I really thought I had just been listening to MJ half my life, but as I played 'Bad' over and over again I realised I unconsciously knew his very first solo songs and family classics.
Funny thing I, as many other fans of MJ, was terrified by the 'Thriller' video, especially at night. It was also the very first time I could put a face to the music.
I was fortunate enough to experience Michael live during the 'Dangerous' tour. From then on I kept listening to his music through thick and thin. 'Invincible' really rocked my world and so my expectations were over the moon!
'This Is It' was a tough milestone for me, eager to watch, yet harder to take. But I'm glad it was released to show everyone Michael's vision of what the tour was about, that he was greater than life.
I'm sad about the fact he is no more and the world is missing his genius, but I have him and he's forever a part of me.
As a testament, I decided I wanted to do something to remind the world of Michael and I finally found my very own way to pay back for the punishment society inflicted on MJ.
Just before going to watch 'This Is It' I had MJ tattooed on my left wrist. For the domestic release of the movie I had the other two on my arms to commemorate it along with my birthday, which is February 22nd. I told Travis Payne too, who was so nice about it, he signed and posed for pictures with me."
Source: MJWN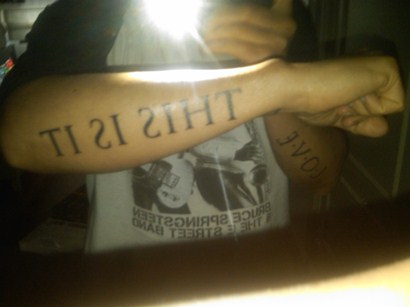 .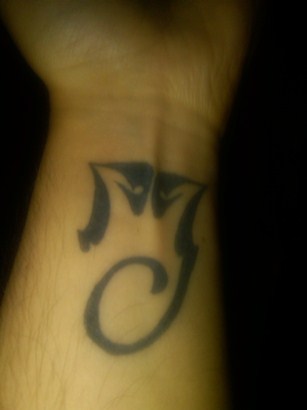 Leave a comment