Michael Rocks!
Michael's fans have written messages on stones and leaves over the weekend and left them outside Building G at the Santa Maria courthouse.
The fans arrived by the busload and were picked up on CCTV. Hundreds of messages were left for Michael on the anniversary of his death, filling a large planter. Some of the rocks with writing were placed in the shape of a heart with an arrow through it in front of an entrance to Building G, there was a sequined glove in the centre.
Building G was the courtroom where Michael's 2005 trial took place and where he was acquitted of all charges.
Officials have said that rocks with profanities addressed to Tom Sneddon will be removed, but it is unlikely that any public funds will be wasted on prosecutions.
Source: Santamariatimes & MJWN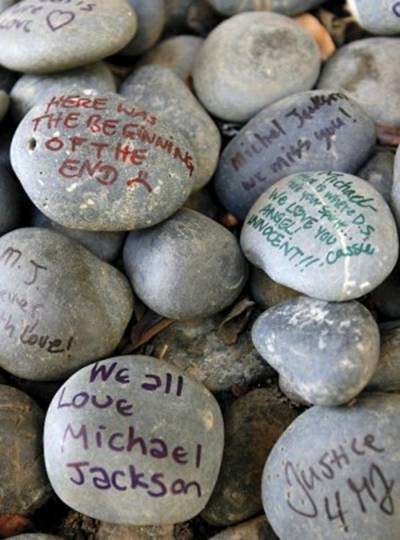 Leave a comment