Soda Pop Portrait!
We have heard from an American artist, Dan Brown, who would like to share with you  his latest work, a twelve foot tall portrait of Michael which he has made entirely from soda pop cans, 1,680 of them!
The piece, entitled 'Tribute To The King Of Pop', was unveiled it in Los Angeles in March and was rated highly by the media and the art community.
To see Dan's work, please click here.
Source: MJWN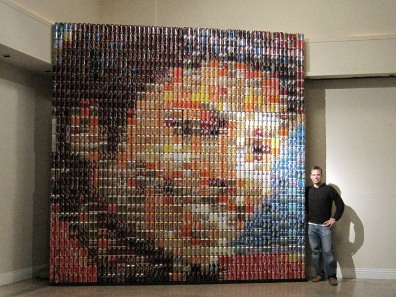 Leave a comment