Theatre Scene Feels Ripple As 'MJ LIVE' Moves To Riviera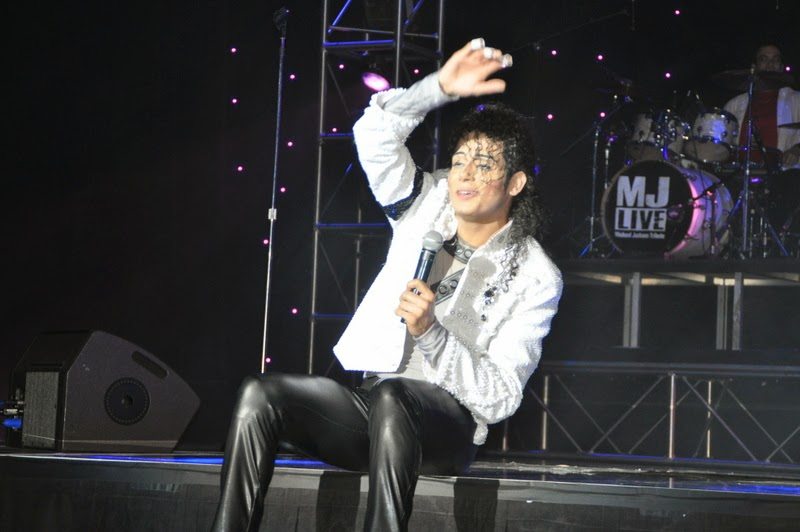 It may have been given a later checkout time, but the show 'MJ Live' that pays homage to the legend that was Michael Jackson is leaving the Rio and headed to the Riviera.
The tribute show will close at Crown Theater on Feb. 22, reopening March 2 at the storied, historic, iconic and (thankfully) renovated Versailles Theater.
Originally, 'MJ Live' was expected to close at the Rio on January 18 to allow time for the often-discussed but yet-finalized "Duck Commander Family Musical" to haul into Crown Theater. But the dates were moved back as it is expected that "Duck Commander" will be set up weeks or maybe months later than the anticipated February opening.
'MJ Live,' the Michael Jackson tribute show is co-produced by longtime Las Vegas entertainment overlord Dick Feeney. He is in a partnership with Red Mercury Entertainment and that company's proprietors, former AEG Live and Caesars Entertainment exec Carlos Reynoso, plus nightclub and restaurant entrepreneur Darin Feinstein (whose investments include a stake in Beauty Bar on Fremont Street and El Dorado Cantina on Industrial Road next to Sapphire Gentlemen's Club). Ticket information for the show is still to be announced.
"It's an exciting opportunity to be working with the iconic Riviera since last year contributing our expertise to broaden the property's entertainment options and to help create new experiences for locals and tourists in the Entertainment Capital of the World," Feinstein said in a news release about the show.
Said Feeney,
"We're thrilled for 'MJ Live' to become a part of the Riviera's entertainment line up on the famed Las Vegas Strip. We've had a great 2 1/2-year run at the Rio with much critical acclaim, so the popular and top-notch theatrical production tribute show will continue to entertain thousands of visitors from around the world."
Feeney has worked in the entertainment business for 40 years and also owns the Flying Elvi skydiving team featured in "Honeymoon in Vegas."
The show is moving into an inarguably classic Las Vegas show space. The Versailles Theater is one of the oldest on the Strip, having opened when the Riviera itself started business in 1955. The showroom was known as the Clover Room for its first five years of existence, and it is where Liberace earned his famous $50,000-per-week salary.
The Versailles also is where "Splash" was staged from 1985-2006, but the venue has been closed for five years ever since the skating show "Ice" halted its blades of glory in November 2009. The room has been completely taken apart and refreshed for a classic-Vegas vibe.
Naturally, the show's move out of the Rio is an indication of the developments at Crown Theater.
Source: Las Vegas Sun & MJWN
Leave a comment