L.A. Reid Does Twitter Q&A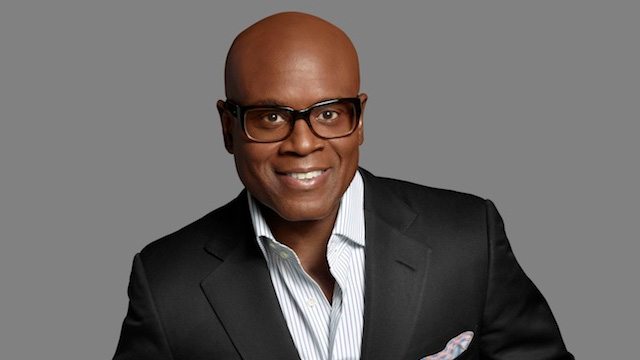 Earlier today, the executive producer of the 'Xscape' album, and US X-Factor judge, L.A. Reid, took to Twitter and had a question and answer session with fans. Below are some of the highlights:
Honest ranking of this project compared to the previous MJ projects?
Nothing is as big as 'Thriller', as groundbreaking as 'Off the Wall', but 'Xscape' is DAMN good.
What's your favorite MJ song of all time?
Many favorites but 'Human Nature', 'Off the Wall' and 'Billie Jean' are a few of my favorites.
Is there one song you wish could've made it onto the album but didn't for whatever reason?
Yes, there was one.
What was your most memorable moment putting this together?
The moment I heard the demo of 'Love Never Felt So Good'
How did you feel finally having your song for MJ released as part of this?
I'm happy to finally release it properly as opposed to early leaks which was disappointing
Why did you personally choose not to re-work 'Slave To The Rhythm' as you worked on the original?
Because Timbaland is my absolute favorite producer
If you could have picked a different first single besides 'Love Never Felt So Good', which one would it be?
'Loving You'
Which track took the longest to produce?
'Love Never Felt So Good' racked up the most man hours
How did you get Justin Timberlake to duet with MJ?!
As a Michael fan, Justin volunteered
Had you worked with Michael prior to the announcement of this project?
Yes, worked together in 1991 and spent time together in 2008
Why didn't the Sly Stone cover [Hot Fun In the Summertime] make the album?
One of my favorites but wasn't completed on time
Are there more big plans other than the Billboard Music Awards to promote Xscape?
Yes, the video. Stay tuned this week.
What was your inspiration to finish this album for Michael?
Epic Records is the house that 'Thriller' built – we owe it to Michael to keep his legacy alive
Why only 8 songs?
This was quality over quantity
MJ was a MAJOR perfectionist. Is releasing his unfinished demos when he has no say in the final product in his best wishes?
Demos were released at the request of Michael Jackson's super fans
How many songs did you go through to get the final album tracks as we know there are so many unreleased?
Started with 22, ended with 8
Do you think Michael would be happy with the outcome of Xscape
We will never know but we certainly gave our very best
Any thoughts on who's going to direct the first video for the Xscape project?
Justin Timberlake
Why not call MJ's brothers to be part of Xscape?
We have a very special remix of Love Never Felt So Good by Jackie Jackson
Source: Twitter & MJWN
Leave a comment