Michael Like You've Never Seen Him Before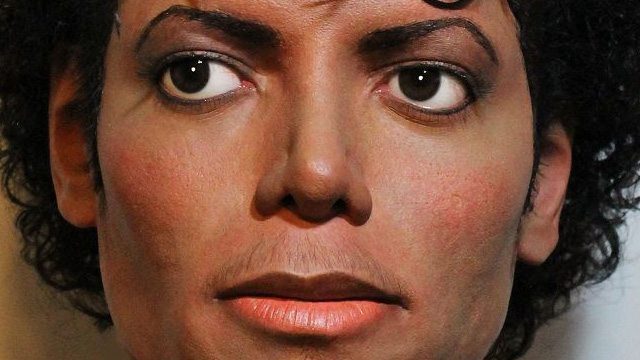 MJWN has spoken to Godaiking Studios out in Southern California. At 39 years old, the very talented designer Godaiking has been an artist all his life, but only in the last few years has he started creating life like sculptures and some of his exceptional work has caught our eye.
His incredibly detailed creations have ranged from Arnold Schwarzenegger to Bruce Lee and Robocop. However his biggest muse is the King of Pop, Michael Jackson.  When we sat down with Godaiking, he told us that's he's been a huge fan of Michael since 'Off The Wall' in 1979. However it wasn't until his tragic passing in 2009, that he felt the urge to "revive" him in a lifesize form. The sculptures are near exact duplicate of Michaels head size.
Capturing the look of Michael Jackson certainly isn't an easy task. Many wax works have been made of him over the years, from the likes of Madame Tussauds and similar museums, though few have made an accurate representation of the man. Godaiking's representations are of very specific details, and he's made two main imageries of Michael, one depicting Michael from 'Thriller' and the other from 'Bad'.
Watch a video of Godaiking's original 'Thriller' sculpture, which at the time was a work in progress:
Though this is Godaiking's hobby, he's happy to make them for you to! If you're interested in purchasing a bust, please contact him at hagane74@hotmail.com. See other work from Godaiking Studios here.
Source: MJWN
Leave a comment