One Rose For Michael 2014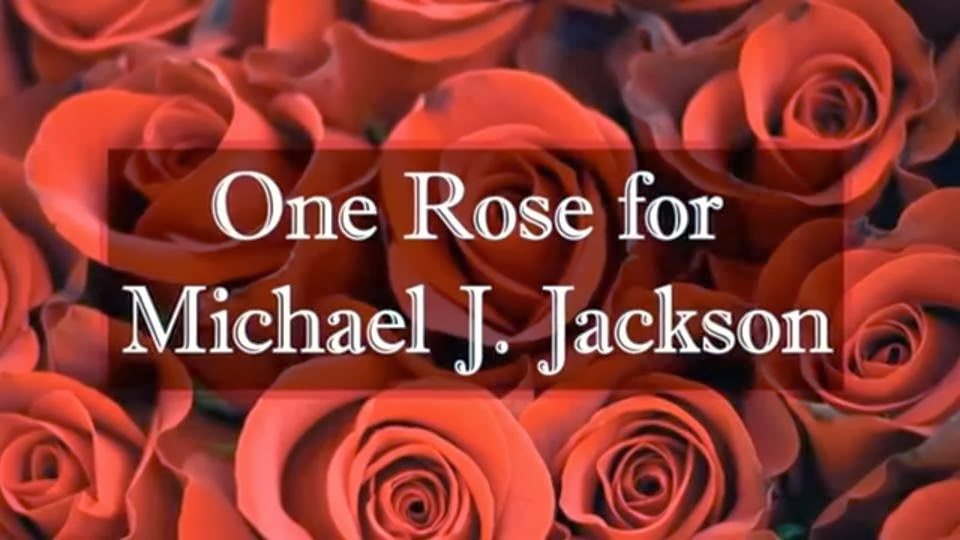 The One Rose event 2014 is now officially open!!
Loving MJ fans from around the world will again blanket Michael's resting place with beautiful red roses for the 5th anniversary of his passing.
Once more thanks to the commitment of loving, caring MJ fans who have worked diligently to make this a reality for Michael Jackson and Michael's loving fans around the world, we will again be honored to blanket Michael with LOVE in the form of a sea of red Freedom Roses.
This year Robyn Starkand from One Rose for Michael J. Jackson Face Book group, is organising this event. Robyn's opening statement is as follows,
"It is with great pleasure to announce the opening of

One Rose for Michael J. Jackson, Roses for this June 25th 2014

This 5th year we celebrate his creative genius & legacy and come together worldwide to show our love & gratitude.

Each rose represents a heart of a fan worldwide but

Together it's a blanket of LOVE

We are One Voice, One Heart, One LOVE

We are One Rose for Michael J. Jackson…"
A paypal account has been set up by One Rose for Michael J. Jackson To purchase your roses for this years June 25th anniversary send your money via paypal to: onerose4mjj@gmail.com the price is $3.00 per long stem Freedom Red Rose
PLEASE NOTE: Every year the calculated cost per rose includes fees, money conversions, trucking costs, taxes and other costs. Once the mentioned fees are deducted any left over balance will go towards the purchase of more roses.
"We will again this year pay the love forward in Michael's name donating the roses on June 26th to less fortunate people, bringing them joy and love, also included in this we will be bringing buckets of roses to Bablyland and Lulabyeland at Forest lawn as we have done in past years….

Michael will again be smiling down on us for continuing his message of love.

Thank you all for your love and support,

One Rose for Michael J. Jackson…"
To find out how to donate a rose to this special occasion go here, where you can also learn of the group's loving efforts with the donated roses.
All information has also been translated into Spanish.
Source: One Rose For Michael J. Jackson & MJWN, with thanks to Robyn, Sarrah & Betty
Leave a comment